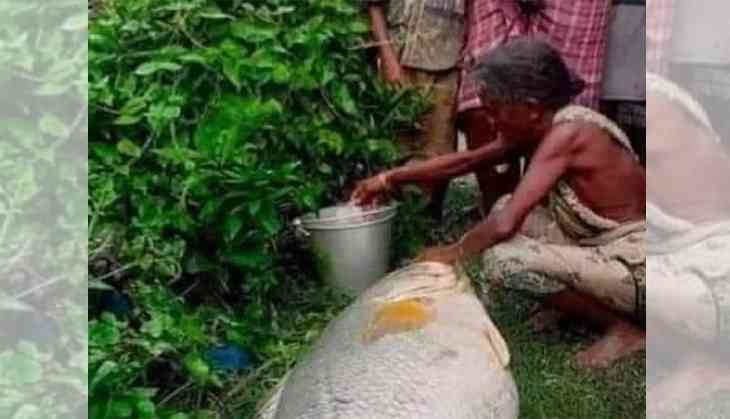 An elderly woman from West Bengal turned lakhpati after she caught a fish from a river.
She has become rich overnight after selling a 52-kilogram fish from a river. The bizarre incident was reported from Sagar Island in West Bengal. The elderly woman is identified as Pushpa Kar, who is a resident of Chakphuldubi village.
According to media reports, the woman sold the Bhola fish for Rs 3 lakh. The locals told the catch was sold at the local market for Rs 6,200 per kilogram.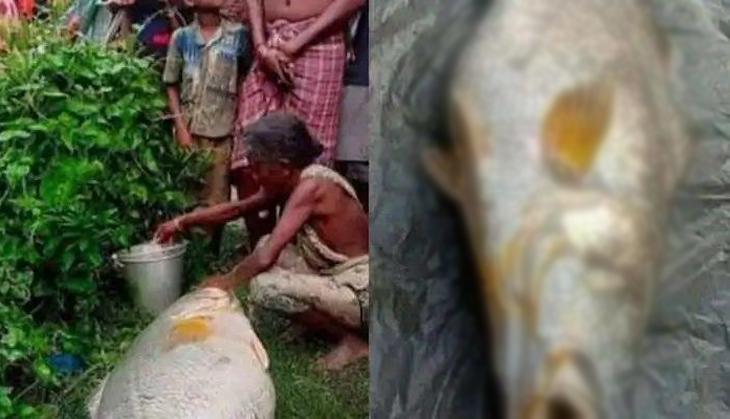 "The fish turned out to be a jackpot for me. I got more than 3 lakh by selling it in the wholesale market at Rs 6,200 per kilogram," Pushpa was quoted as saying by Pune Mirror.
Pushpa had gone to the sea for fishing and luckily she caught such giant fish which she has never seen in her life. In Bengali, the fish is called 'Bhola'.
Also Read: Man tries to cut a tall palm tree; what happens next will freak you out!
The locals believed that the size of the fish and the price for which it sold were both huge.
To drag the fish from the river, Pushpa made a lot of effort and then bring it to the village. The locals helped her carry it to the fish market.
One of the villagers said, "The fish most was probably killed as it collided with a vessel."
The local traders said that Pushpa could get more amount if the fish had not started to decompose.
However, a fish of this size couldn't be consumed as its flesh becomes rubbery, its internal organs are of great value.
Such large fishes are sold at high prices and exported in southeast Asia.
Also Read: Haryana boy saves his grandmother from angry bull; incident caught on cam