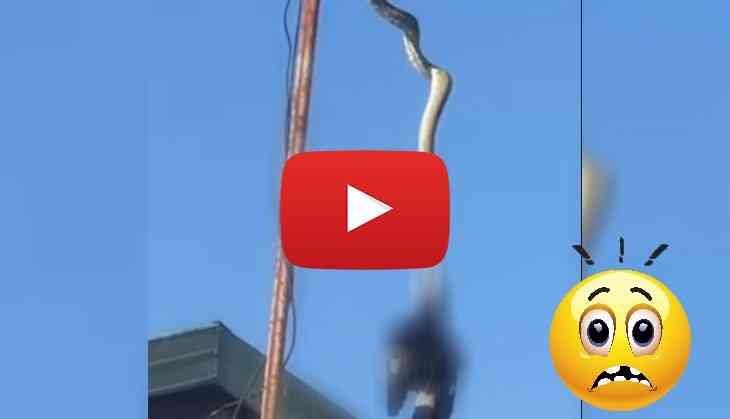 The scariest reptile is a snake which seriously haunts anyone in a nightmare. Many people frightened after seeing a snake in their surrounding. Recently, a creepy video is getting viral in which a huge python and a bird can be seen fighting with each other.
The video has left many people stunned after seeing the footage of a bird and a python.
A Facebook user named Cathy Gall has shared a video of her roof in which a huge carpet python devoured a bird while wrapping around a TV antenna. All this incident was captured by Cathy from her home in Kingscliff, Australia on Wednesday morning.
As soon as she uploaded the video, it took no time to went viral.
In a conversation ABC News, Cathy told that 'I was mesmerised'. 'I went, 'oh my god that's a python,' she added.
She captioned a video, 'Never seen this before...python trying to eat a currawong on our antenna...'
See video:
However, video took no time to get viral and also it has garnered over 1,000 shares and lots of comments that left everyone shocked.
Also read: Weird! This woman has 500 holes in her eyes and the reason will give you goosebumps!

How do you feel after watching this scary video? Comment..