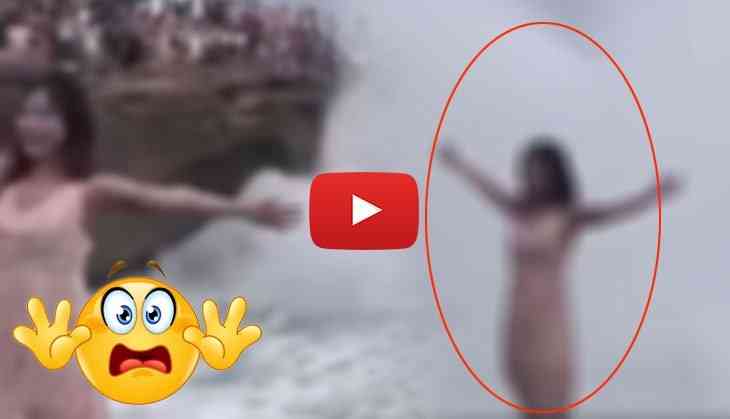 The love for capturing images has been extended to a great height among people these days. Especially, when it comes to selfie, people left no stone unturned to capture their best pic. Unfortunately, a passion for taking a single picture took the lives of many.
As per the reports, in 2018, over 250 people lost their lives while clicking a perfect selfie. Especially, India had a massive record of deaths while clicking a selfie.
Now, another hair-raising video has come to light which has left social media users in shocked.
In the viral video, a woman has suffered from injuries while taking a picture standing on the cliff in Bali, Indonesia.
A woman was almost swept away when a gigantic wave took her when she was posing happily standing on a cliff. However, the video of the whole incident went viral on Twitter.
Reportedly, the incident took place on Nusa Lembongan island in Bali.
Watch video:
Luckily, a woman just got safe and survived with some minor injuries and some bruises.
回复一下,擦伤了。不幸中的万幸 pic.twitter.com/3JirEJxiBi

— Kimmy Wong (@Kingwong2018) March 18, 2019
However, Twitterati were worried about the woman and expressed their concern for her.
Check out Tweeple reactions:
Really sad for her.

— Dylan (@tjVnWuJqBcxLAUu) March 18, 2019
Fortunately, she survived and sustained only minor injuries. So dont be worried.

— 我是cqf (@4FLrCItLwB6fjg5) March 18, 2019
Did she survive?

— Raimundo Oliveira (@Raimundos1965) March 17, 2019
Be very careful, before taking a picture at such locations.
Also read: Have you see this bizarre challenge that will realise as you are sitting in a microwave? See viral videos