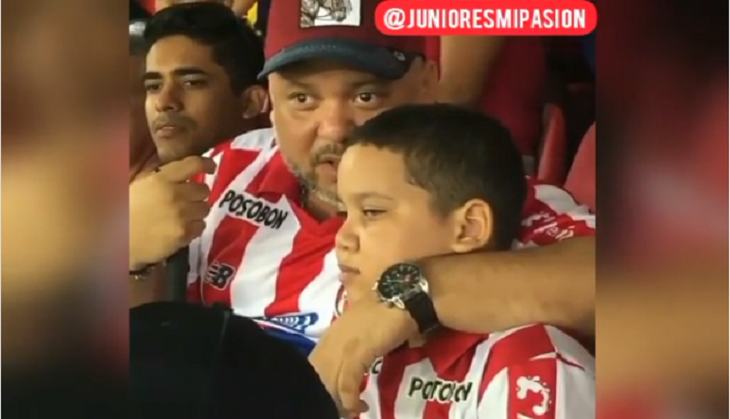 An emotional video shows a father explaining a live football match to his blind son. In the video, father and son were sitting in the stadium. For many people watching a live match in the stadium is just like a dream and when it happens then he/she must be on cloud nine.
The same thing has happened with the boy whose father has taken him to the match and fulfilled his wish to watch the football match live.
As per the clip shown, the man was describing his son about what happening on the football ground.
The video was initially shared by Atletico Junior FC's fan account- Junior Es Mi Pasion on Instagram. He had recorded the father and the son during a match played at Estadio Metropolitano Roberto Meléndez in Barranquilla.
According to the post shared on the gram, the boy has been identified as Sebastian.
The caption of the video reads: "Sebastian is a beautiful child with visual impairment, but this does not prevent him from feeling passion for his team, his father with dedication and commitment transmits each of the plays and runs on the court."
The video shows that how a father is explaining the match to his son and the boy is also listening to his words carefully. The video has left us emotional.
Check out video:
Indeed, the video also goes down well with netizens and left tears in their eyes.
One of the users wrote, "They call it the beautiful game for a reason." While the other wrote, "What an amazing father."
Also Read: 9-year-old boy bullied for dwarfism, comedian Brad Williams raises $10,000 to send him to Disneyland