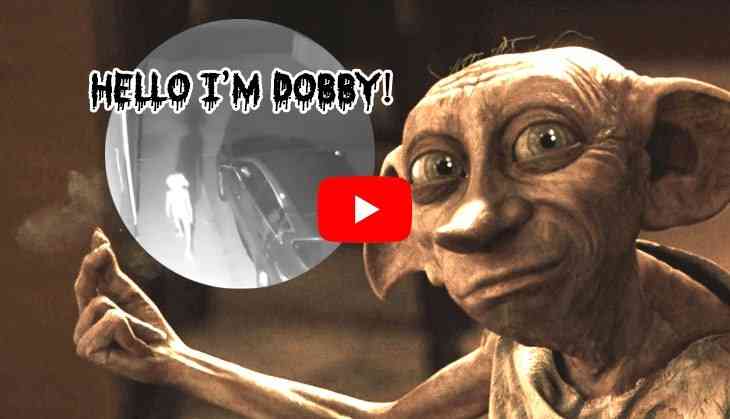 Do you remember the popular character Dobby from the superhit British-American film series, Harry Potter? If yes, then he is back!
Yes you read right! Dobby is back and he got captured in a video which is creating buzz on social media. Even the video has been shared on several social media platform.
In the surveillance footage, a creature having long elf-like ears can be seen sauntering outside a home.
The video was uploaded by a Facebook user named Vivian Gomez which has been captioned with ' So I woke up Sunday morning and saw this on my camera and am trying to figure out…what the heck?? First I saw the shadow walking from my front door then, I saw this thing….has anyone else seen this on their cameras?? The other two cameras didn't pick it up for some reason.'
This weird creature was captured outside a home in the USA.
See video
Meanwhile, this video has garnered over 4.9 million views.
Also, netizens were left confused and figure out the creature as Harry Potter's Dobby.
Check out how Twitterati identified the creature:

Here's a screenshot of the original post on FB #Dobby pic.twitter.com/31uG2h3uV0

— Cali M. 🌸 (@CaliMum2016) June 8, 2019
June 10, 2019
a lady posted this and said she saw this on her home camera this morning. what y'all think this is ? pic.twitter.com/L98wckn6bO

— jey bee . 👑 (@jadynbee_) June 7, 2019
That's a reflection I think

— diondra alexander bourgette (@diondraab) June 8, 2019
Dobby got its guts re-arranged pic.twitter.com/CLwi2iADni

— Jacob Gieseman (@_YG15) June 9, 2019
Well, there is no confirmation whether this alien-like figure is Dobby or not.
What do you think? Comment..
Also Read: Watch how helicopter rescue of injured elderly woman hiker on stretcher goes wrong; video will scare you!