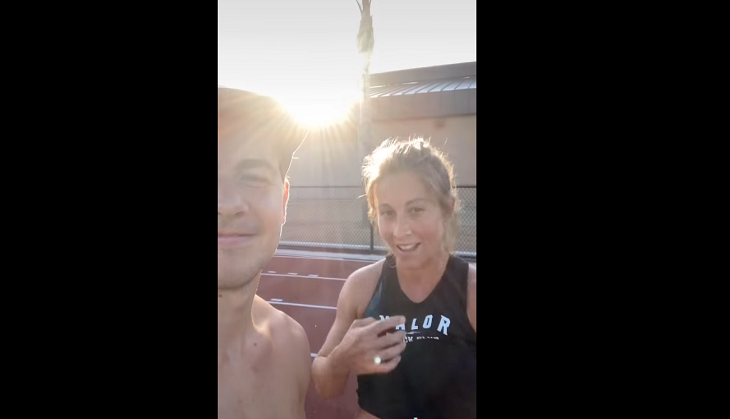 A video of a pregnant lady has been widely circulated on social media. The woman has received a lot of applause online for her fitness. In the viral clip, the pregnant woman can be seen running 1.6 kilometers in just 5 minutes and 25 seconds.
The 28-year pregnant lady is an athlete, McKenna Myler. She has reportedly completed her running goal after her husband challenged her to do so.
However, an average person can cover 1.6 km in an average of 9-10 minutes. While Myler completed the distance in almost half the time.
See Video:
Meanwhile, the video of the Myler went viral on social media.
Her running speed has amused everyone, especially expectant mothers. Myler said that she was very careful and cautious while running at this stage so that the pelvic torsion and the added weight didn't cause any injury.
Myler also explained to those who thought that running while being heavily pregnant is safe or not. She said that doctors support all of her fitness routines during pregnancy.
"Honestly I had no idea I'd be capable of running that time by the end of my pregnancy. I took everything week by week. I love trying so by the time nine months rolled around, I thought 'why not?' I don't HAVE to do anything, I GET to do it. That mindset makes it more fun," Myler was quoted by LadBible.
"My training regime changed a ton to accommodate growing another human. I went from double days and three intense workouts a week to once a day and maybe one workout a week, if that," she added.
As per media reports, Myler will deliver her baby on October 19.
Also Read: Viral Video: Man swims with alligators; what happens next will haunt you!