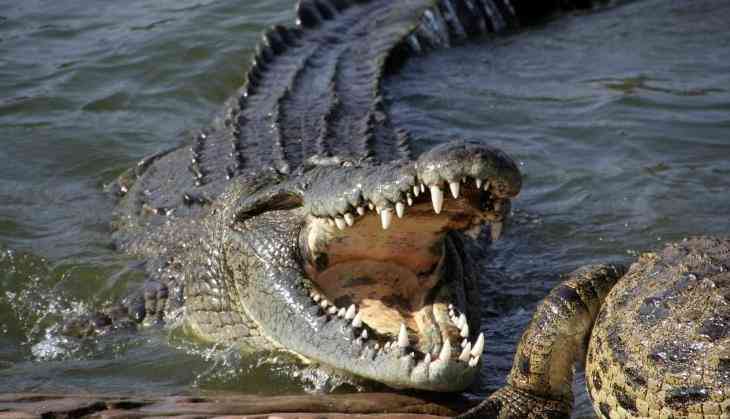 Meet the real-life little hero who fought with a crocodile to save his younger sister's life. Interestingly, the boy is just 15-years-old and he has been hailed for his bravery that he showed against the dreadful alligator.
The case has come to light from the Philippines' Palawan where a younger boy put himself in danger to save his 12-year-old sister Haina Lisa Jose Habi.
As per the reports of Daily Mail, the Haina was crossing over a creek with her brother Hashim when this dangerous incident took place. When they were near the shore, a crocodile jumped up and caught Habi by her leg. The screams of Habi sought the attention of Hashim and he immediately responded to help his sister. Hashim threw rocks at the reptile. Then, he yanked away from his sister from the animal's jaw.

As per the reports, Habi suffered a deep cut on her leg. However, she is fine and out of danger. Hashim has been applauded for his bravery that he showed against the ferocious reptile.
"The crocodile was bigger than me. I was so scared. I panicked and cried. I saw its teeth and inside its mouth," Habi told Daily Mail. "I screamed and Hashim helped me. He threw rocks at the crocodile and pulled me away from it. I love him so much. He saved my life," she added.
Also Read: Watch football match between elephants in Karnataka; video goes viral