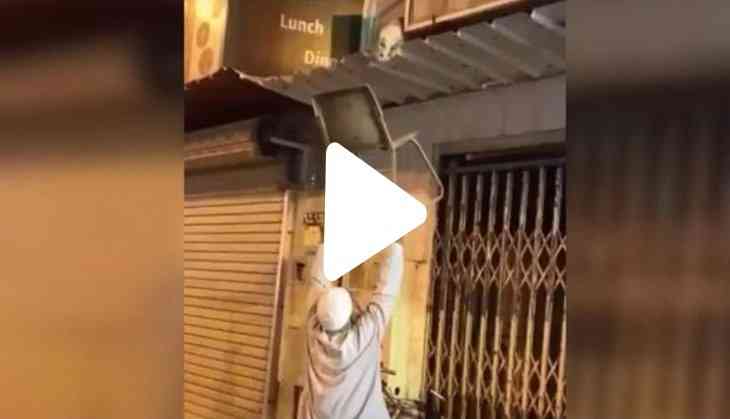 A video has surfaced the internet that will restore your faith in humanity. In the video, an elderly man can be seen rescuing a cat that was stranded on the roof over a shop.
The sixteen-second clip was shared on Facebook by an account called Ali' Diary on January 1, 2020.
In the video, the cat somehow managed to climb on top of a tin roof over a shop and got trapped in a difficult situation. To rescue the cat, an elderly man came to help her and held a chair over his head.
The way he rescued the cat will make you say awdorable. The cat jumped on to the chair and man pulled it down.
The video was shared with a caption, "This made my day" along with several heart emoticons.
See Video:
The video has already won the heart of netizens as the clip has garnered over 10k likes and has been watched over 20,000 times on Facebook.
Netizens impressed with the man for showing a lovely gesture towards the animal.
One of the users said, "A lovely little random act of kindness, bless his heart."
Another user wrote, "God bless him, what a kind soul".
"What a great man! Thank you for doing this!" a user said.
Also Read: Viral! Turtle stuck inside rock at beach, this man comes to rescue; video will make your Monday