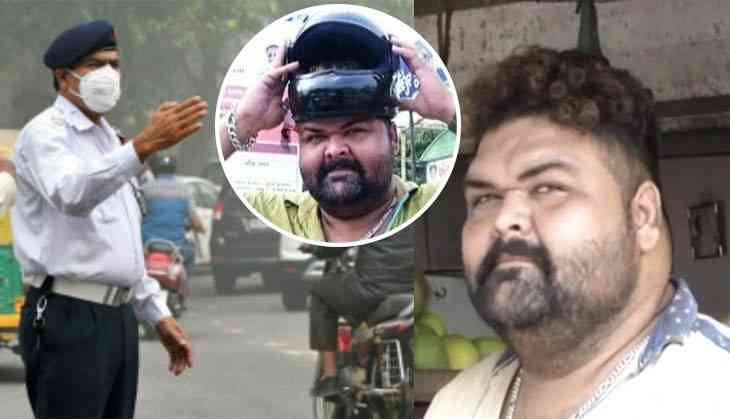 After the amendment of Motor Vehicles Act from September 1, traffic police are quite active to take action against those who are violating traffic rules. But there is a man in Gujarat who escaped a hefty fine even after violating the traffic rules.
Yes, you read right! Gujarat police could not fined a man (Zakir Mamon) without a helmet. When Zakir told the reason to cops, they were amused.
Zakir said that due to big head, he was unable to find a helmet which can fit on his head. "I respect the law and I want to follow it by wearing a helmet but I have visited all the shops which sell helmets but could not find any helmet which can fit onto my head," Zakir said.
He also told, "I keep all relevant documents with me but as far as the helmet is concerned, I am unable to find for my head." Zakir also added that he told this unique problem to the cops.
Also, Zakir's family confirmed his problem as they were worried because of his head-size problem.
His family members also said that Zakir has to pay hefty fines every time he went out of the house on his two-wheelers.
Notably, the police understood his problem and didn't penalize him.
Also Read: Motor Vehicle Act: Intoxicated man sets bike on fire after Delhi police issued challan for violating traffic rules
According to the Assistant Sub-Inspector Vasant Rathva, it is a unique problem and hence, they didn't fine him because of his valid reason. The official also said that he is a law-abiding person as he keeps all other relevant documents that are required.
Also Read: Motor Vehicles Act: UP cops thrash man for violating traffic rules, suspended