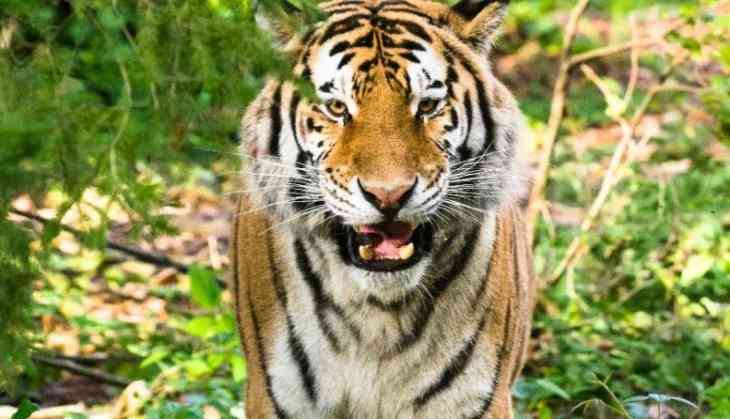 A video of tiger tried to attack a girl is doing the round on the social media which has left many users stunned.
In the viral video, a teenage girl was sitting silently in front of the tiger and she seems to be happy by doing such a dangerous stunt.
All of sudden, tiger released that its prey has been sitting and he slowly pounced towards the girl and pushing its huge paws to grab the girl.
You all must be thinking that is she alive or not?
Well, she is completely fine as there was big glass in between the tiger and the little girl, which saved the girl from the big cat.
It was the zoo where the girl was having fun with her family and she was posing in front of the tiger. In the viral video, a girl can be heard saying that 'I'm scared'. While the person asked her to stay still as he was recording the moment.
As tiger pounced at the girl, she immediately ran away and the crowd was started laughing after seeing the whole activity. But, Tiger was not happy after losing its prey and stalked off after being teased.
Here's the video:
The video was recorded at Potawatomi Zoo in Indiana last month and went viral on social media. However, the video received some negative reactions as animal lovers didn't like how the cat was being teased in the video.
Meanwhile, it has received over 10,000 views and shared widely on the Internet.
Also read: Video: Giant anaconda crosses busy road; what happens next will give you goosebumps!