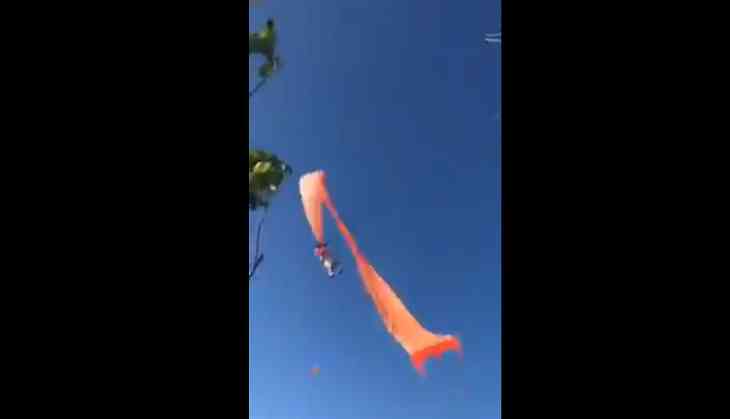 An unbelievable video is doing the rounds on social media in which a little girl got entangled in the tail of a giant kite. The incident took place during a kite festival in Taiwan.
However, the girl got survived a horrifying ride after being swept more than 100 feet (30 metres) into the air.
In the video, onlookers were screaming as the girl was catapulted high above them. The terrifying video showed how the girl was helplessly entangled at the end of the kite's long orange streamer due to the high wind.
After 30 seconds of a horrifying ride, the girl pulled back to the ground by the crowd as the kite was brought back under the control.
See video:
An accident happened during The #Kite #Festival in #Xinchu, #Taiwan. A little girl was carried away flying into the sky. pic.twitter.com/zpJggYAZmE

— Vicky Thompson (@Chinonu) August 31, 2020
The little girl has been identified by the surname Lin. According to Taiwan local news reports, the girl suffered only minor injuries.
Also Read: Hair-raising video of giant bird carrying away large fish from ocean goes viral
After this incident, the organizers close the festival in Hsinchu city in northwestern Taiwan.
According to a government official, due to the sudden gust of wind at the site, the tail of the kite wrapped around the waist of the girl.
Without any doubt, the video of the incident went viral on social media media and has garnered millions of views online.
Also Read: Bizarre! Naked man chases piglets after they steal his laptop; pics go viral