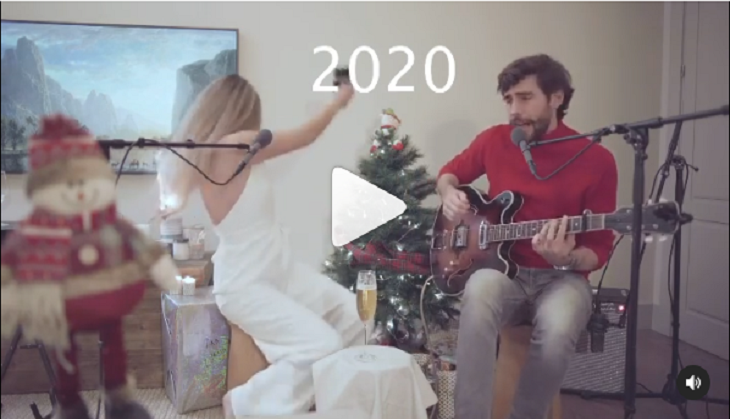 A scary video has surfaced on the Internet which showed a woman accidentally set her hair on fire.
The clip was shared by a British-born singer-songwriter Sofia Ellar on her Instagram last week. It has been widely circulated on social media.
In the viral clip, Sofia Ellar (27) sits next to her boyfriend Alvaro Soler. To celebrate the moment, she wore a white jumpsuit. She joins her boyfriend in singing Feliz Navidad' in front of a beautifully decorated tree.
Also Read: OMG! Woman eats her diamond engagement ring while sleeping; know bizarre reason
She can be heard singing a Christmas carol with her boyfriend and then her hair caught fire after brushing against the candles kept just her behind. Initially, Sofia didn't realize that her hairs are going up in flames, she continues singing for a few seconds and then knows what's has been done with the tips of her hair. Thankfully, her boyfriend immediately jumps to help her and she was rushed out of the frame, knocking over a glass of champagne.
Sharing the horrifying incident on Instagram, she captioned the video: "2019, we were good. 2020, we light fires and drop glasses. Hello 2021."
Watch the video below:
Meanwhile, the viral video has garnered over 6 lakh views and thousands of comments on Instagram.
Also Read: Woman eats five-day-old sushi from service station; what happens next will shock you!