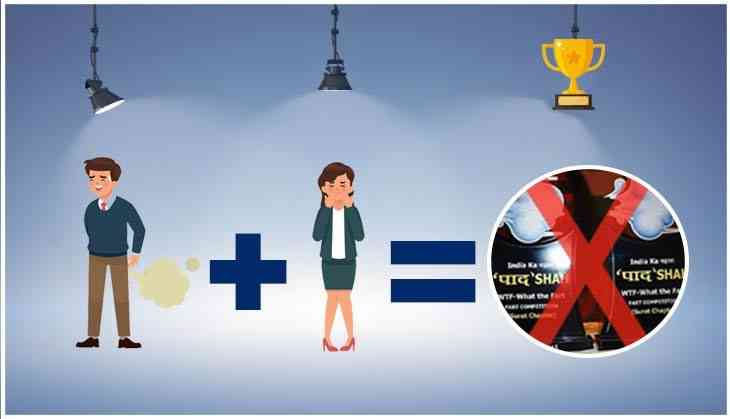 Fart Competition in Surat
A bizarre competition was held in Gujarat's Surat where entries were invited for the 'fart' competition. Unfortunately, no candidates were passed to pass 'longest', 'loudest', and 'most musical' wind in the competition.
Therefore, organizers didn't distribute any trophies. On Sunday, the world's best and country's first-ever fart championship was organized in Surat. The event turned out to be a failure as only three participants showed courage and overcome their shyness among 70 other participants.
The event was held at a banquet hall in Vesu area and the only twenty turned up on Sunday, said organizer Yatin Sangoi.
According to the organizer, the three contestants attempted to fart loud, longest and musical on the stage, in front of 70 people and few media channels. However, they were also failed to make it.
None of the three trophies were distributed, as there were no winners, however, the participants were given gift hampers for turning up, PTI reported.
"The participants were reluctant to go on stage as they were possibly shy and had inhibitions due to the presence of news channels, photographers, people, etc. We had even roped in a firm to build a special device to measure the fart parameters," Yatin said.
Also Read: Man demands Rs 100 refund for his order on Zomato; loses Rs 77,000 from his account