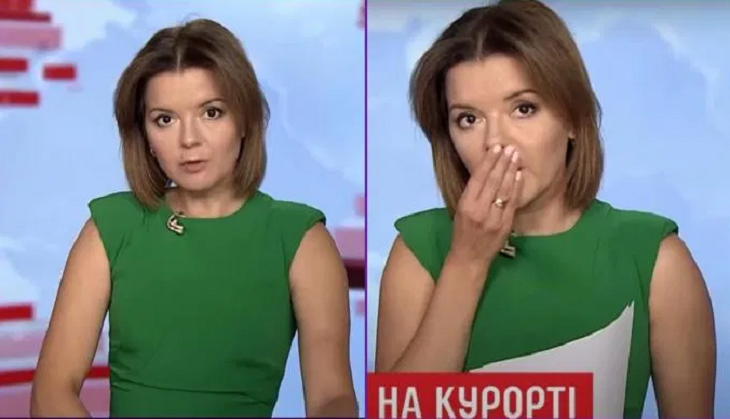 A video of female news presenter has been going viral on social media, in which her tooth fell out during a live broadcast. The incident took place when she was reading an update on the coronavirus pandemic.
Maricha Padalko, who is a news anchor of Ukrainian TV. However, she handled the unexpected issue just like a professional does. She continued reading the news piece without any pause during the live on the TSN channel.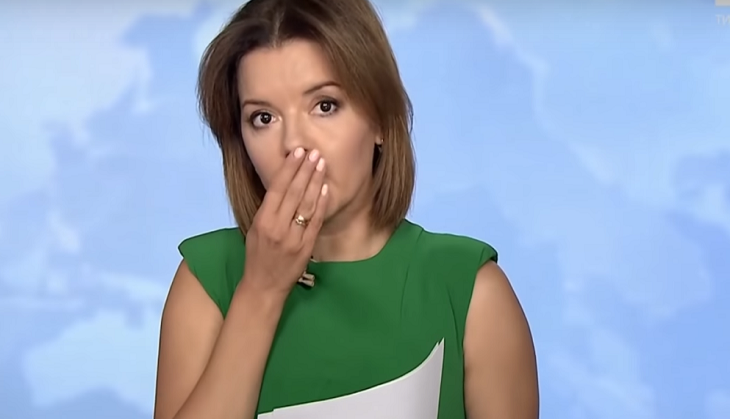 When Padalko felt that her tooth falling off, she immediately lifted her hand up to her mouth and put it down without interrupting her news report on COVID-19.
The Ukrainian journalist also shared the video of the incident on Instagram and captioned, "Yes, I really lost a part of my front tooth today during the live broadcast of TSN at 9:00. This is probably my most curious experience in twenty years as a presenter. Live broadcasting is wonderful because it is always unpredictable."
See Video:

One of her colleagues apparently told her, "You reacted as if you were losing your teeth every day."
She also revealed how her tooth got damaged.
Padalko explained that she first damaged the tooth more than a decade ago. It happened when her daughter picked up an alarm clock from her bedroom, then she waved it around 'like a toy'.
Accidentally, the girl hit the clock to her mother's tooth.
Padalko never thought that this incident would be noticed by anyone. However, she underestimated the attentiveness of the viewers.
Padalko has been applauded by netizens for how she handled the situation so calmly and without getting panic for this uninvited embarrassing moment.
Also Read: http://www.catchnews.com/bizarre-news/awkward-moment-for-news-reporter-after-her-shirtless-father-appeared-in-video-while-working-from-home-187514.html