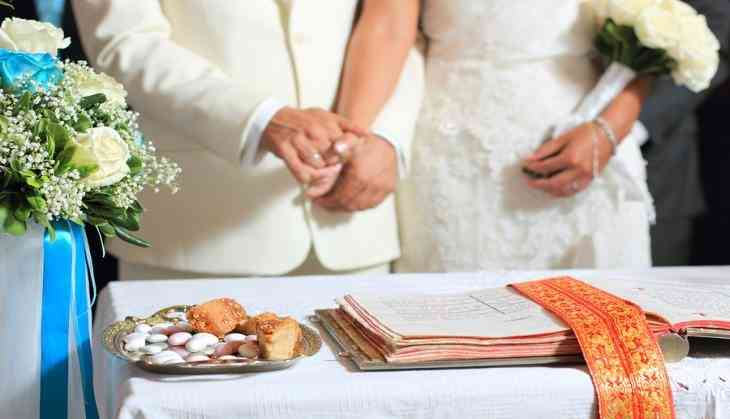 In a bizarre incident, a woman attending her son's wedding left surprised after she found that her daughter-in-law is her lost daughter. The case has been reported in Suzhou, Jiangsu province in China on March 31.
The mother came to know about her daughter after she saw a birthmark on her son's bride, which was similar to the one on her lost daughter's hand.
After seeing the birthmark, the woman approached the bride's parents and asked if he had been adopted. The family of woman's left baffled by the question as they had been hiding the secret of their daughter.
However, the bride's family told the groom's mother that they had found a baby girl by the roadside several years ago and brought her up as their own daughter.
Also Read: Woman finds her 89-year-old 'dead' mother alive; know what happens next
On hearing the story, the bride burst into tears. She cannot believe that her mother-in-law is her biological mother. She felt so happy after meeting her mother on her wedding day.
However, the story didn't end here as the more filmy drama was yet to come.
The bride was perplexed about marrying her elder brother. However, the mother-in-law revealed that there would be no problem as her son was also adopted.
Finally, the bride got relaxed as her husband is not her biological brother. After every confusion got over, the couple completed their wedding rituals. The wedding guests showered their blessings on the happiest day of the couple.
Also Read: Bride gives epic reaction after groom smacks their wedding photographer