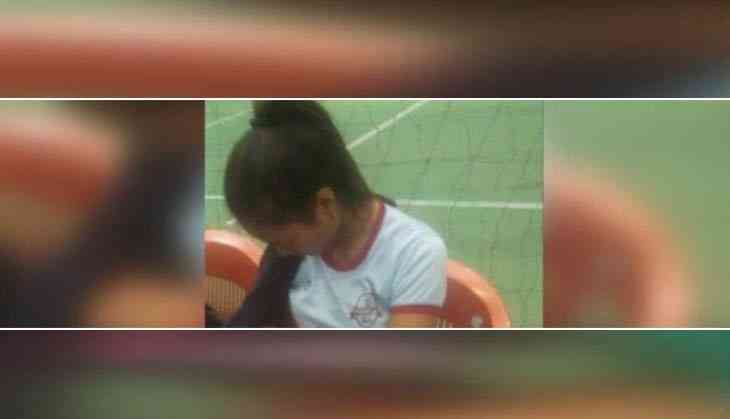 A heartwarming photo has surfaced the Internet in which a mother can be seen breastfeeding her baby. The post has been shared on Facebook by a user, Ninglun Hanhal. Reportedly, the woman is a volleyball player in Mizoram.
Lalventluangi, the volleyball player from the Tuikum Volley Team. Reports suggested that the player enrolled herself in the players' camp along with her seven-month-old baby. She breastfeeds her child during a short break.
"A stolen moment to feed her 7-month-old baby in between a game was captured making it the picture mascot of the Mizoram State Games 2019," Ninglun Hanghal's post reads.
See the post here: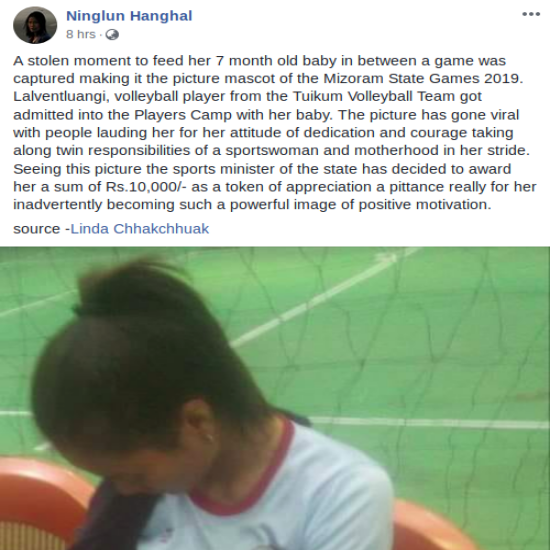 Ninglun Hanghal said in FB posts, "The picture has gone viral with people lauding her for her attitude of dedication and courage taking along twin responsibilities of a sportswoman and motherhood in her stride."
According to the FB post, Mizoram Sports Minister Robert Romawia Royte also decided to award the player a sum of Rs 10,000 as a token of appreciation for becoming such a powerful image of positive motivation.
Also Read: Watch how RPF official jumps on railway track to save man's life; video goes viral