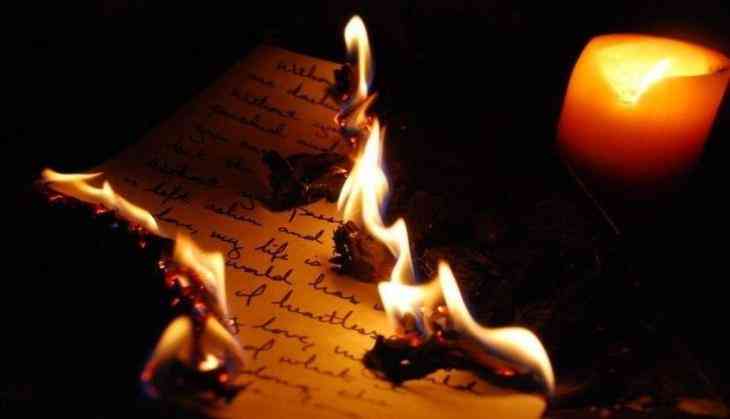 In a bizarre incident come to light from Nebraska where a woman set her own house on fire on Monday. The reason behind this incident will shock you!
Reportedly, a 19-year-old woman named Ariauna Chantell Lillard was burning her former partner love letters and after burning, she went to another room for a nap. This case was reported from Lincoln Nebraska, on Monday.
To burn her love letters, she used a butane torch. Reportedly, they weren't lightning on fire so she kept them aside and went for asleep. Soon, she woke up to the smell of burning the letter carpet.
According to the Lincoln police department, "She had used a small butane torch to light some letters on fire from her ex. But they weren't lighting on fire so she set them down on the carpet and went to take a nap. She didn't realize they were smoldering. They smoldered and set the carpet on fire, causing her to wake up when the smoke detector was going off."
After realizing that her house set on fire, she immediately called the firefighters to douse the fire. After reaching the spot, firefighters extinguished the flames within minutes. However, no injuries have been reported.
According to the police, the fire caused estimated damage of $4,000 in the building. The fire was caused by negligence
Also Read: Police can't fine this Gujarat man for not wearing helmet; the reason will surprise you!