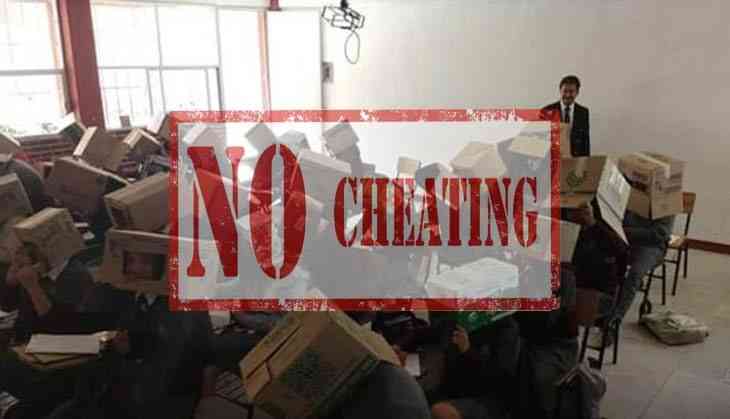 A high school teacher landed in trouble for his hilarious trick to prevent cheating during examinations. According to the reports Mexico News Daily, school teacher forced students to wear cardboard boxes on their heads while giving the examination.
Later, the school authority suspended the teacher for humiliating students. In contrast, a school teacher named Luis Juarez Texis, a teacher at Colegio de Bachilleres Del Estado De Tlaxcala, claimed that he used this tactic to prevent students from cheating during exams.
Reportedly, he has been suspended for his actions, but some parents demanding to give some severe punishment to the faculty.
An image of the classroom has surfaced the Internet in which students can be seen wearing cardboards on their heads. Netizens, including a group of parents, have condemned the teachers and also said that it is the violation of human rights and a humiliation.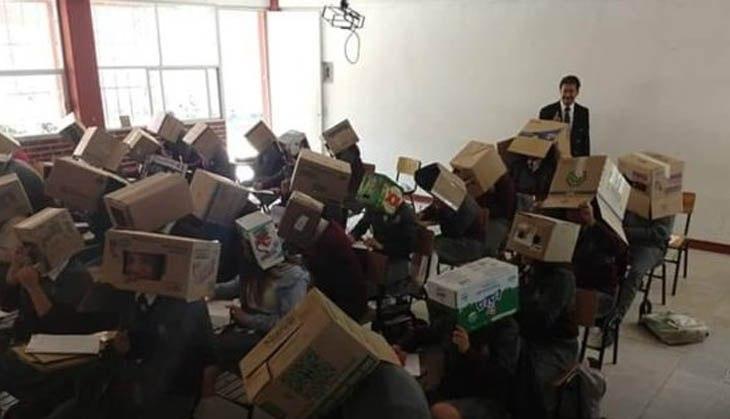 On the other hand, the school shared Facebook posts and said that the school respected the human rights of its students and argued that the boxed with slits cut out for eyes were meant to help improve the students' motor skills.
"We beg the federal and state educational authorities and institutions to watch for the rights of young people," the post said.
This explanation made by the school didn't satisfy the parents and hence, they demanded to give a serious punishment.
Also Read: Horror of Motor Vehicle Act: Men find hilarious trick to avoid hefty challan; video goes viral