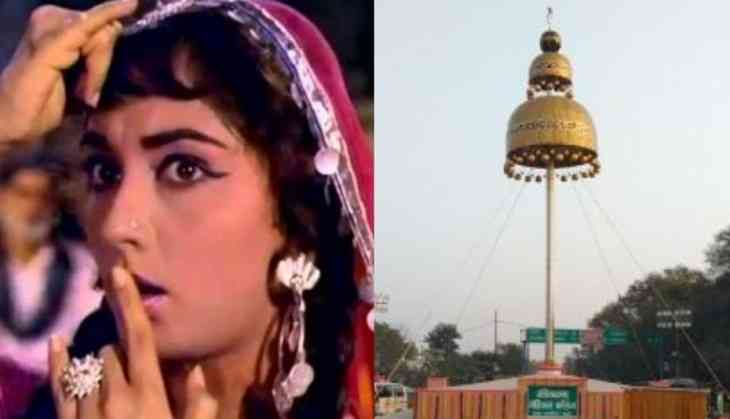 When we heard of jhumka then Bareilly is the first name that strikes our mind and the reason is the 1966 film song "Jhumka Gira Re Bareilly Ke Bazaar Mein" that connected the city with the jewel. However, there is no such connection between the two. After 54 years, Bareilly has got its much-awaited jhumka.
Union Minister and local MP Santosh Gangwar has unveiled the 14-feet high installation at the zero points on National Highway 24.
Interestingly, the weighs of the jhumka is over 200 kilograms and were installed on Saturday in the Parsakhera area. The amazing of the jewelry is that it has been embedded with colourful stones and embellished with the city's famous zari embroidery.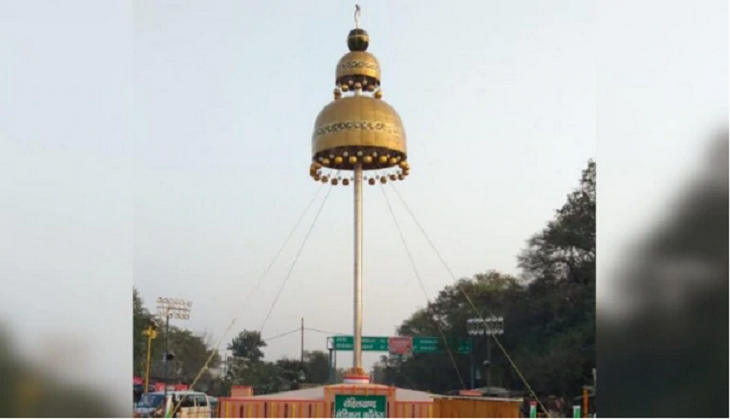 The jhumka became a national obsession after a song featured in the film Mera Sayaa that was released in 1966.
The connection of jhumka with Bareilly made the city popular and also became the spot for tourists.
Finally, Bareilly gets its "Jhumka"

झुमका गिरा रे हाय
झुमका गिरा रे
बरेली के बाज़ार में
झुमका गिरा रे
बरेली के बाज़ार में
झुमका गिरा झुमका गिरा झुमका गिरा
हाय हाय हाय
झुमका गिरा रे
बरेली के बाज़ार में
झुमका गिरा रे............#Jhumka #Bareilly #UP #UttarPradesh pic.twitter.com/OVADdIN953

— Monjit Bora (@iMonjitBora) February 9, 2020
"We have people coming and asking for jhumkas and we do not have the heart to tell them the jhumkas in Bareilly are no different from those sold elsewhere. We always keep jhumkas in different designs because we do not want to disappoint our customers," said P. K. Agarwal, a local jeweler.
Inaugurating the jhumka, Union Minister Santosh Gangwar said: "The collaborative effort made by the authority, various organizations and local residents in setting up of the ambitious jhumka in Bareilly is commendable. It looks beautiful and unique. Visitors will finally be able to associate the landmark jhumka in Bareilly with the evergreen song."
Interestingly, the cost of the jhumka is around Rs 18 lakh - Rs 8 lakh for the jhumka and Rs 10 lakh for the beautification of the landscape surrounding the main structure.
Also Read: Unbelievable! Indian woman branded 'witch' by neighbours all set to enter the Guinness World Records