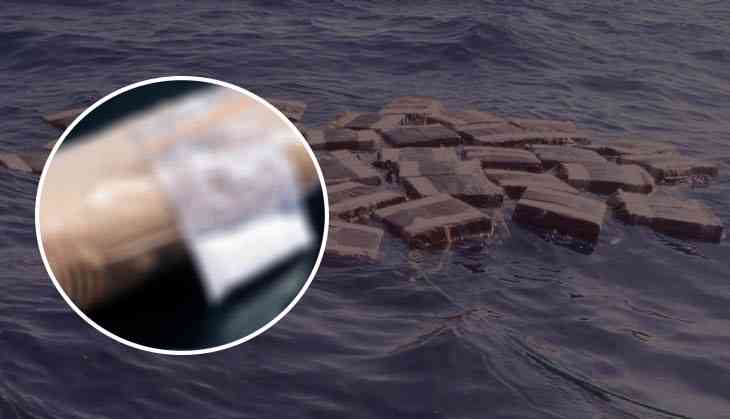 A bizarre case has come to light from South Carolina where a family visited on vacation. During their trip, the family discovers a suspicious package from an ocean which has given a shock to the family.
As per the media reports, the family found 44 pounds (20 kilograms) of cocaine at a Lowcountry beach.
The Beaufort Country Sheriff's Office claimed that a man walking with his family on Fripp Island saw an unknown object floating in the water and retrieved it.
The man found 20 bricks of cocaine and then, he called the officials. BCSO officials claimed that the street value of the drug found from the ocean is around $600,000 (Rs 4,26,86,850).
According to the unnamed man, he and his family were on a trip and they were on the island and staying at a vacation house. While walking on the beach, they found a dark object floating near the shore of Marlin Lane.
They collected the package and took it to their vacation house via a golf cart. After opening the parcel they found several bricks of unknown items, reports claimed.
After cutting the bricks with a knife, he found a white powdery substance from it. Deputies say the man then immediately called law enforcement.
Deputies tested the substance and they claimed it positive for cocaine. The drugs were then transported to evidence.
Also Read: Bizarre! Man tries to smuggle gold under his wig, held at Kochi airport