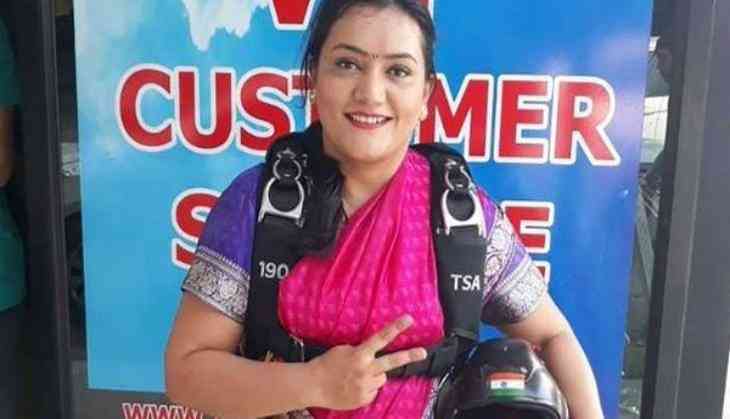 The 35-year-old Shital Rane-Mahajan from Pune has set a new record that will surely surprise you. Shockingly! Shital becomes the first Indian skydiver who wore a Nav-wari saree while doing skydive on 12 February in Thailand.
In an interview, she told that owing to favourable weather condition help her in doing the skydive twice from an aircraft at heights of around 13,000 above the world-famous tourist resort of Pattaya.
We bet you that you have never seen any woman doing such activity above 13,000 feet in the sky. But Shital has proved that nothing is impossible in this world by completing her challenge of wearing 9 yards (8.25 metres) saree to the sky.
She told in an interview that she wanted to do something different with International Women's Day coming up next month. Therefore, she decided to take this step by wearing the Maharashtrian saree for skydives.
We must say that this is the real women empowerment message that Shital has been giving to every woman of our country. Shital has paid this tribute to her Maharashtrian roots also.