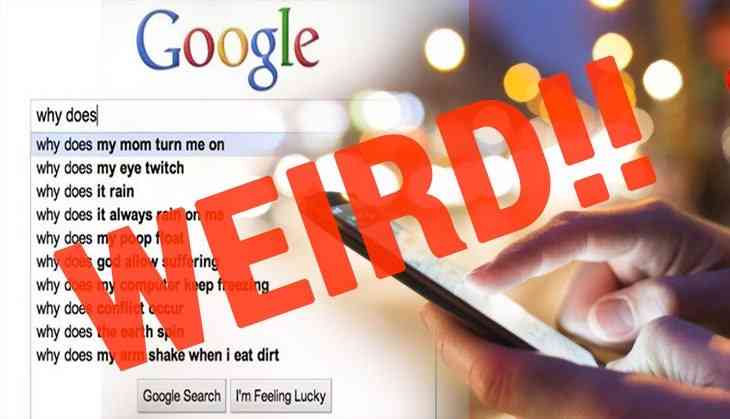 The Internet has connected the worldwide and we are thankful for it that we can also share information to you all without any interruptions and barriers. It's Internet facility which facilitates an individual to get any information from any corner of the world.
However, many people have a lot of free time and during their free hours, people used to search several things which come to their mind. Some things are very good while some are weird which one can't in its imagination.
All credit goes to the Internet which made us connected and also to Google, which allows us to search anything.
People in their leisure time search several weirdest things on Google which made us laugh out loud.
Check out some weirdest searches on Google that have been searched by Netizens:
January 19, 2018
January 18, 2018
January 17, 2018
January 17, 2018
February 12, 2018
February 20, 2018
February 13, 2018
Did you also search any weirdest thing on Google?
Share with us on our Facebook page.
Also read: Weird! In this country newly-wed couples not allowed to use toilets for three days and nights for this strange reason