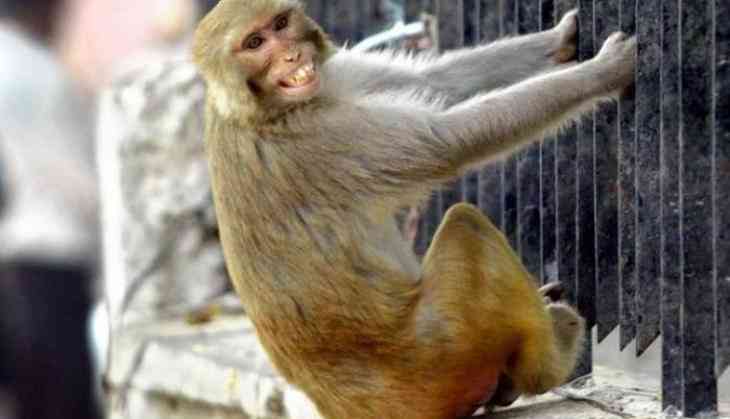 Police left after baffled after they received information about the broken ATM machine in South Avenue in Delhi. Because it's a monkey who created all the chaos inside the ATM.
While checking CCTV footage, the cops found that the monkey has broken the machine.
In the 45-second video, a monkey can be seen entering into an ATM, and then he was moving around the kiosk.
Later, the vivacious primate trying to climb up the wall and also trying to come out of the ATM.
The agile animal also was seen playing with the broom which was kept inside the ATM. All of sudden, his attention moved towards the cash dispensing machine and then, he broke it.
The monkey was also inspected inside the machine.
In the video, the monkey was getting disturbed after he failed to come out of the ATM. Soon after, he climbed up the door, opened it, and ran away from the spot.
Thanks to CCTV footage which helped in solving the case for the police.
Check out what the monkey did inside ATM:
Also Read: IFS Officer shares hilarious video of dog jumping over a high gate; Twitter comes with best jokes, memes