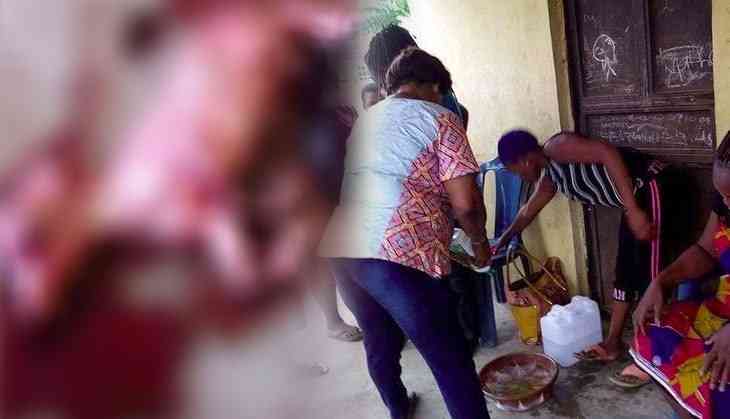 In a bizarre incident, a woman pregnant since past three gave birth to a baby goat. This incident took place in Nigeria, according to Insta Gist blog, where a woman gave birth to a goat. This news is not only shocking but also hard to be believed. This is not the first such event happened in Nigeria. Even before, such shocking news has surfaced.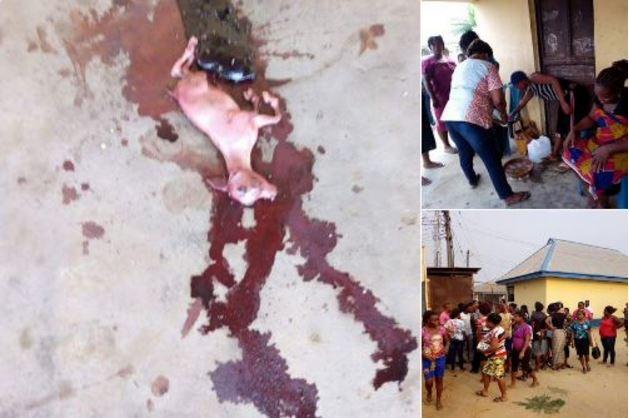 In a social media post a man named Simeon Chukwu shared some photos and captioned that the woman had been pregnant for the last three years. She delivered baby goat at Karaka Community Hall Rumuowha Eneka Port Harcourt, Rivers State.
The woman is from Abia State and her husband is from Akwa/Ibom State of Nigeria. This news of Nigerian has gone viral and being widely surfaced on social media. Even before 2012, a Nigerian woman gave birth to a child like a baby horse.
Also read: Watch: Bizarre! Man tries to board flight 'naked' and his logic behind it will make you go ROFL