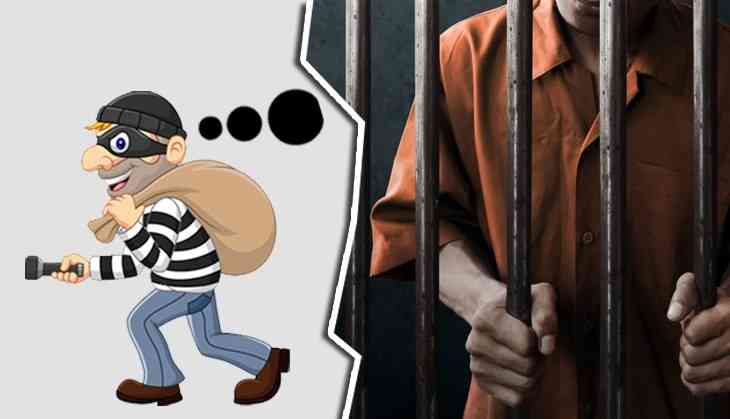 In a bizarre incident, a 52-year-old man from Chennai was missing the life in jail, therefore, he found a trick to go back to the prison.
As per the reports of India Today, a 52-year-old Gnanaprakasam was released on bail and after then, he was missing his jail friends and prison food which made him steal a bike, petrol from a parked vehicle.
Interestingly! He committed crime deliberately and also flashed his face in front of CCTV cameras so that he can be identified and could be arrested.
Reportedly, Gnanaprakasam was lodged in Puzhail jail for theft in March.
According to the Tambaram Assistant Commissioner of Police P Asokan said, the 52-year-old man was not happy with his family as they didn't take care of him, TOI reported.
Even Gnanaprakasam told Police that he doesn't want to go to his home as there is nobody who called him lazy in jail. Therefore, he was missing his friends that he made in jail along with the meal.
After detained in March, he was released three months later on bail.
The 52-year-old also told police that he was not happy after getting free from jail. His family members abused him therefore, he wants to go back to jail where he had good friends and food.
Due to this reason, he stole a bike from Kailasapuram First Street in West Tambaram. While stealing the bike he assured that the camera should catch him in action and started roaming in the city like a bird. Whenever his stolen bike ran out of fuel, he stole petrol from vehicles parked on the roads, India Today reports said.
Finally, his plan got successful when he got arrested after stealing petrol from a bike near Tambaram.
During police interrogation, he admitted his crime. Now, finally, he has been sent back to Puzhar jail where the accused wanted to be.
Also Read: Believe it or not! Armored truck spills over Rs 1 crore on road; Twitterati say, 'we missed the opportunity'