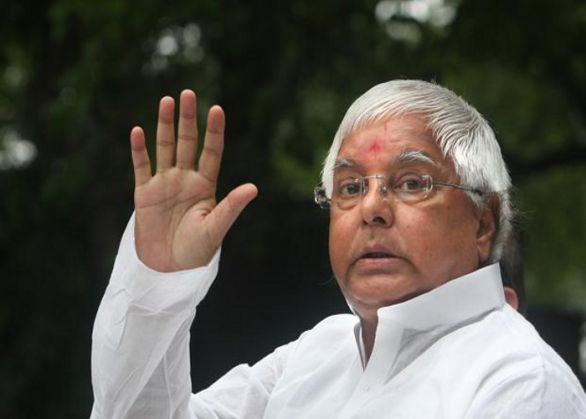 Rashritya Janata Dal (RJD) chief Lalu Yadav today said he would continue to raise his voice on the issue of reservations for the poor, even if it resulted in him being hanged till death.
"I and my party won't refrain from raising the voice of the poor for reservation even if I am hanged till death. The Prime Minister should also give a petition against me in the United Nations, if he is having problem with reservations being given to the backwards," said Yadav.
"RSS chief Mohan Bhagwat, and his organisation are trying to curtail the reservation status of backwards," he added.
Yadav also advised Prime Minister Modi to confer the 'Bharat Ratna' to RSS chief Mohan Bhagwat for attempting to remove the reservations for backwards.
"This controversy of ending reservation has been crafted by the RSS and individuals of forward community in that organisation," he added.
RSS chief Bhagwat had last week called for a "social review" of the reservation policy in an interview to mouthpieces Organiser and Panchjanya.
The Bharatiya Janata Party ( BJP) and its allies in Bihar however described reservations as a settled issue mandated by the Constitution.
-ANI