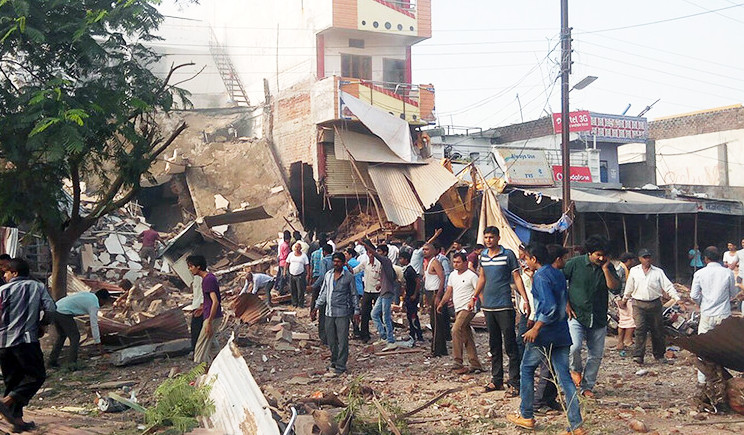 The powerful explosion which ripped apart a restaurant in the Jhabua district of Madhya Pradesh leaving over 90 people dead was triggered due to a shot circuit at an adjacent shop where explosives used for mining were stored and not by a cylinder blast as claimed earlier.
The owner of the shop, a small flour mill, has been identified as Rajendra Kaswa.
Reportedly, he had the license to use the explosives for his mining business but he had stored them at the shop illegally. The police have registered a case against him but he is yet to be traced as he and his family members are allegedly absconding.
Locals have claimed that they had earlier complained about Kaswa but no action was taken.
The tragic blast that occurred on 12 September, left over 90 dead and nearly 100 injured. The powerful explosion occurred early morning near a bus stand in a crowded area of Jhabua district. Many of those who died were at the restaurant for breakfast.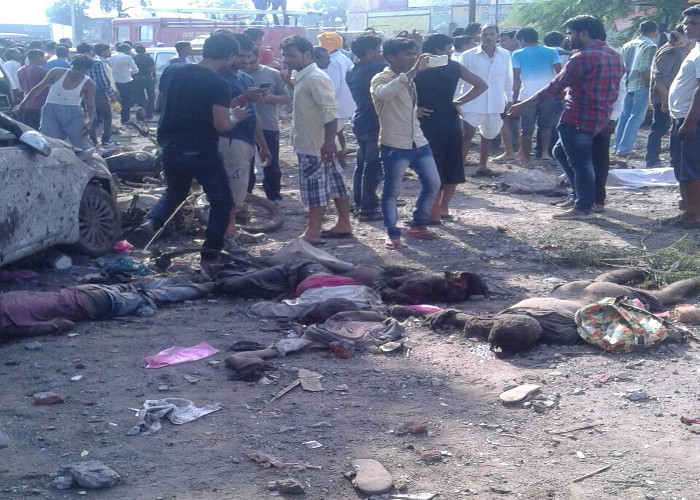 The high intensity blast completely destroyed the shop and the two-storey building that housed the restaurant. Several adjacent buildings also suffered damages.
Chief Minister Shivraj Singh Chouhan has announced Rs 1 lakh for anyone who finds Kaswa and a compensation of Rs 2 lakh for the families of those killed. He also announced Rs 50,000 for those injured in the blast.