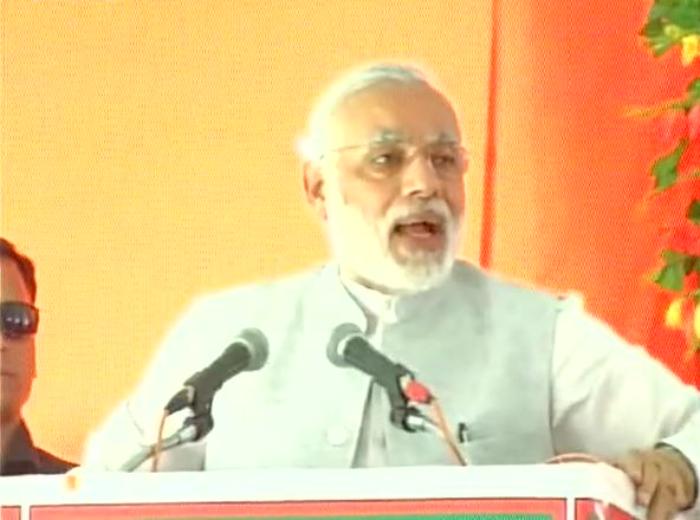 PM Narendra Modi who is in Bhopal for inaugurating Vishwa Hindi Sammela (World Hindi Conference) first interacted with Bhartiya Janta Party workers and fired back at the Congress addressing them as 'hawalabaaz'.
Here are the key highlights from his speech:
Madhya Pradesh has always welcomed me, came to the capital for the first time. Each state has always learned from Madhya Pradesh.
Happy to see turnout here, whether I am in Parliament, or campaigning, won't let the public down, said PM Modi.
I want to assure the people of India we will spare no efforts to fulfill your dreams.
It is the responsibility of every political party to leave no stone unturned to meet public expectation after election victory.
We had hoped Congress would work with us, help the Parliament enforce reforms but, 'ek hai jo manta nahi.
PM Narendra Modi attacked Congress for not allowing passage of GST Bill in Parliament, says 'hawalabaaz' are putting roadblocks.
This is a government that doesn't only make statements but we have a road map to execute its initiatives.
To those who have been rejected by the people, I appeal to them for the pride of democracy, to fend economic dangers, work with us.
India wants to move ahead. It is standing firm despite global economic scenario. Lets not lose this opportunity and let Parliament work.
There was a time when BJP had only 2 MPs, we have come a long way, when BJP had 2 MPs the then PM Rajeev Gandhi mocked the BJP repeatedly.