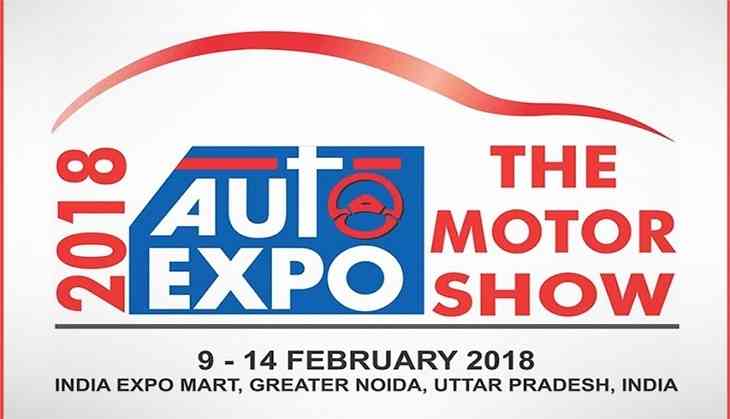 Auto Expo 2018 (Auto Expo)
India at glint, Auto Expo is Asia's largest auto exhibition which is all set to make a kickoff start in Greater Noida this week. Auto Expo is where one can witness at least 50 EVs and hybrid exhibition at this year. Earlier it uses to go long for five days but, this year keeping in mind the increasing number of visitors, the Auto Expo 2018 will cherish its visitors from 8th February to 14th February.
A report by The Economic Times, claims that most of the models being showcased would most likely not hit the roads until the next 2-3 years. However, the commitment of car makers to fulfill India's goal of clean energy and electric future looks to be moving in the right direction. The government wants all vehicles on the road to be EVs by 2030.
However, this year a total of 32 brands like Volkswagen, Nissan, Harley Davidson will not be participating in Auto Expo 2018. But that doesn't mean that 2018 edition will be less interesting. In this event, visitors will get to see a new entry of multiple newcomers to India and one of the prime focus areas this time will be electric vehicles. In this auto expert, visitors can expect innumerable eco-friendly vehicles on display.
Bikers or Car enthusiasts? Can't deny, we all have our favorite brands and we dig as much we can about them! Just guess tagline for the above brand and tag people you know would have a hard time guessing. #AETMS18 pic.twitter.com/BiHkO3jU4N

— Auto Expo - 2018 (@AEMotorShow) January 31, 2018
Kawasaki will participate in the Auto Expo for the first time independently as it has parted ways with Bajaj Auto. For the first time, Kia Motors will participate in the exhibition. The 14th edition of Auto Expo 2018 will take place in two parts; Greater Noida's At India Expo Mart, the motors show will take part from 9th to 14th February and The components show will take place from 8th to 11th February at Pragati Maidan, New Delhi. The Auto Expo's motor show takes place once in two years and it showcases the future cars/bikes on which various companies are working on.
In Auto Expo 2018, more than 100 new vehicle previews will take place, all because of 37 manufacturers that will be participating in the main motor show event. On the other hand, over 1,200 exhibitors from 20 countries will take part in the components shown. This Auto Expo is a must visit for all auto lovers and the one who is planning to purchase in next couple of years.
Auto Expo 2018 dates: February 9-14th 2018
Auto Expo 2018 Timing: 10am - 6pm
Auto Expo tickets: Online through BookMyShow and Major Metro Stations across Delhi/NCR.
Stay tunned with us to get quick updates all the way from the event.