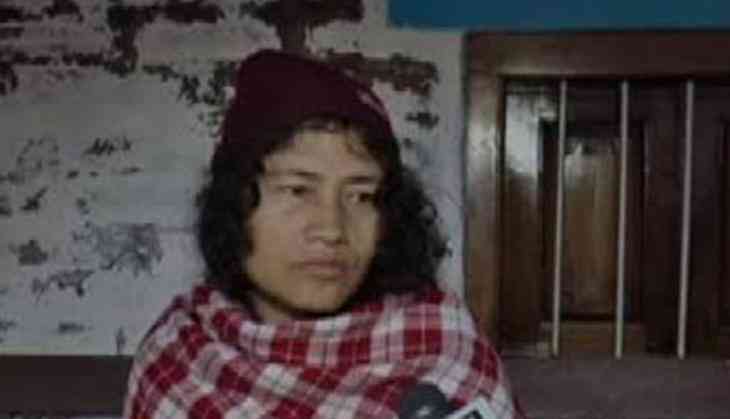 Disappointed over the outcome of Manipur election results, Irom Sharmila on Saturday said she would not contest any elections henceforth, adding, she would continue her work so that the "draconian" Armed Forces (Special Powers) Acts gets repealed.
"After losing the election results my mindset has changed. Right now, I want to quit fighting any type of elections. As I have been fighting for the draconian law to be repealed, I will lobby the whole world to fight this act for which I have been struggling for 16 years," Sharmila told ANI.
She said that the outcome was a result of "corrupt" tactics adopted by political parties.
"If it were done correctly, I might have had a chance to be ashamed and hid my face from public. But, this time, corrupt tactics prevailed. People are yet to be awaken, because, they may remain contemptuous of the corrupt system and without knowing their mindset they'd keep blaming the surrounding. This is the system of politics; it is just a reflection of itself and when people's heart and mind can't go together it is futile expecting much from people," she added.
Sharmila said as long as the "selfish motive" remains it would be difficult to work in the interest of the people.
"I know that people respect me and have sympathy, but, their selfish motive is high. On one side, they vote for the money and on the other, they extend their love to me. It's very difficult, in such a situation, to expect anything good and make a difference in the society," she said.
Sharmila was contesting against Congress chief ministerial candidate and the winner Okram Ibobi Singh from Thoubal constituency. She had received less than 100 votes.
Manipur seems to be heading for a hung assembly as Congress is leading in 26 seats, the Bharatiya Janata Pary (BJP) in 21 seats.
While the Naga People's Front (NPF) is leading in four seats, the National People's Party (NPP) in four seats, and the Lok Janshakti Party (LJP) and All India Trinamool Congress (AITC) are leading in one seat each.
-ANI