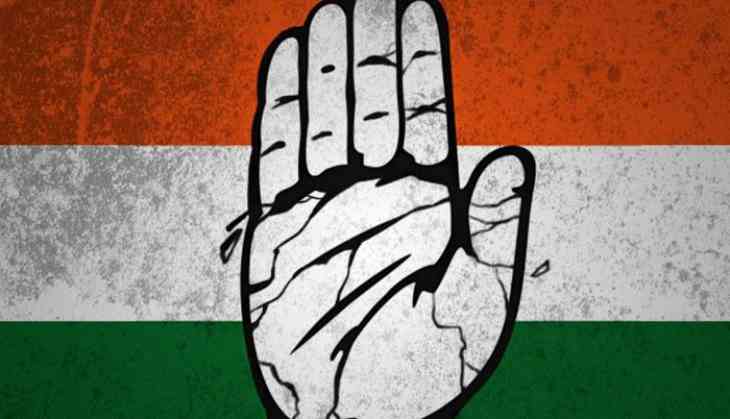 The Congress and the BJP were racing neck and neck in the Manipur assembly poll, winning 12 and ten seats respectively and both leading in six constituencies each this afternoon.
Chief Minister Okram Ibobi Singh won from Thoubal assembly seat defeating L Basanta Singh of BJP and rights activist Irom Sharmila.
As per trends and results available till 2 pm, the Naga People's Front has won three seats and National People's Party won two and has taken a lead in two other seats.
While the Chief Minister won from Thoubal assembly seat by a margin of 10,400 votes, another Congress leader Md Abdul Naser won from Lilong seat by 1268 votes. K Jaikishen Singh, also of Congress captured Thangmeiband seat by a margin 157 votes.
Sharmila, who had contested against the Chief Minister, was relegated to the fourth position, securing just 90 votes.
The Congress also bagged Bishnupur, Karong, Khundrakpam, Nambol and Tipaimukh (ST), Patsoi and Wangoi, Tengnoupal (ST) seats.
In Nambol, Congress candidate defeated T H Chaoba, the former BJP state president.
Sapam R Singh of BJP won from Konthoujam Assembly seat by a margin of 2772 votes and Heikham Dingo Singh won from Sekmai constituency by 2532 votes. In Kangpokpi seat, Nemcha Kipgen of the BJP won by a margin of 2297 votes.
BJP also bagged the assembly segments of Sagolbandh, Sekmai, Lamshang, Konthoujan, Naoriya Pakhanglakpa, Tamenglong, Churachandpur (ST).
Y Jaikumar Singh and Langpoklakpam J Singh of Nationalist People's Party (NPP) emerged victorious from Uripok and Keishamthong seats by 345 and 3261 votes respectively. NPP is leading in 2 other seats.
The Naga People's Front won from Mao (ST), Tamei (ST) and Phungyar (ST) seats.
Lokjanshakti party won Langthabal seat by a margin of 2331 votes.
-PTI