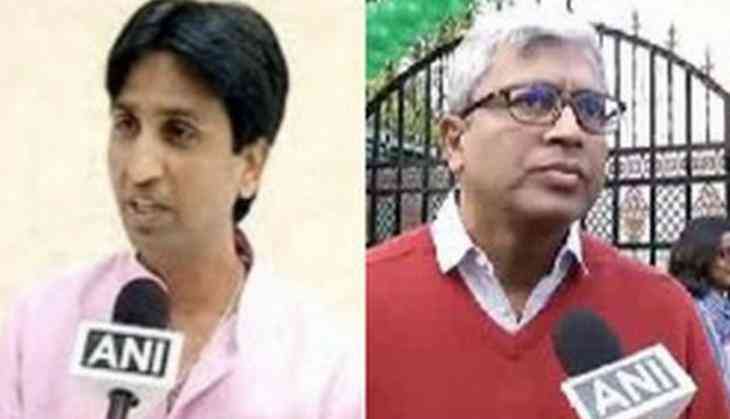 Expecting to create history and set a precedent of a new party forming a government, the Aam Aadmi Party (AAP) on Saturday expressed confidence about winning in both Punjab and Goa.
Positive about the mandate in the two states, AAP leader Ashutosh said that today's results would upset others.
"We are very happy. We will form the government in Punjab with a massive majority. In Goa, we are going to do good performance," he told ANI.
Another AAP leader Kumar Vishwas said his party has ushered good changes in Indian politics.
"Punjab will give us a meaningful result. The Goa result will also be positive," he said.
Counting across the five states of Uttar Pradesh, Punjab, Goa, Uttarakhand and Manipur began at 8 a.m. this morning.
The Election Commission has issued guidelines on security arrangements for the counting of votes, and has also set up facilities for disseminating trends and results of elections of five assemblies.
In Uttar Pradesh, counting will take place in 78 centres across 75 districts.
The Chief Electoral Officer reviewed preparations for counting of votes through video conferencing.
In Uttarakhand, the counting of votes will be held at 15 centres across the state.
To avoid any controversy, the counting process will be video graphed, while in Manipur, the counting of votes for the 60-member assembly will be taken up at eleven centres.
Meanwhile in Punjab, 14,000 officials have been deployed for the smooth conduct of counting and it will be held at 54 counting centres in 27 locations. In Goa, counting for 19 North Goa constituencies will be held at Panaji and for 21 south Goa constituencies in Madgaon.
--ANI