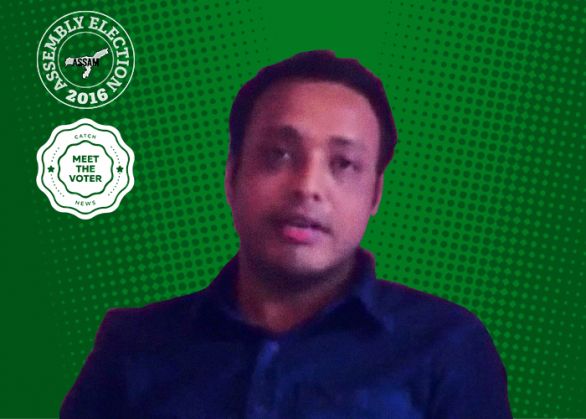 Elections are not just about politicians. They are about people and issues. And what really drives their vote.
Catch has, therefore, started a series - 'Meet the Voter' - to capture what different impact groups in the poll-bound states are feeling. This is true insight into the upcoming assembly elections: up-close and hyper-personal.
***
Miguel Das Queah, 29, started Utsah, a child rights NGO, about five years ago in Guwahati. His was a pioneering initiative in the state of Assam.
In spite of being at crossroads of many conflicts and human rights issues arising from these conflicts, child rights hasn't been on the priority list of any political party in the state.
In addition, lakhs of children get displaced due to the annual floods that affect the state, and battle to survive without homes, education or adequate healthcare facilities. And no political party has shown the vision to address these problems.
WATCH: Himanta Biswa Sarma should be Assam CM, says Uber driver Bhairav
Queah has been struggling with various government agencies and politicians on a number of issues related to child rights.
The latest violence at Kokrajhar has left many children stranded in camps. Trafficking is another key concern for the children of the region.
Watch Queah list out three key concerns about children that political parties must address in their manifestos.
More in Catch - Issue of secret killing is back in Assam election. But does it matter anymore?
Assam Election 2016: Illegal immigration, Bengali Muslims & the AIUDF factor
Assam Election 2016: Why Bodoland could hold the key to BJP's chances