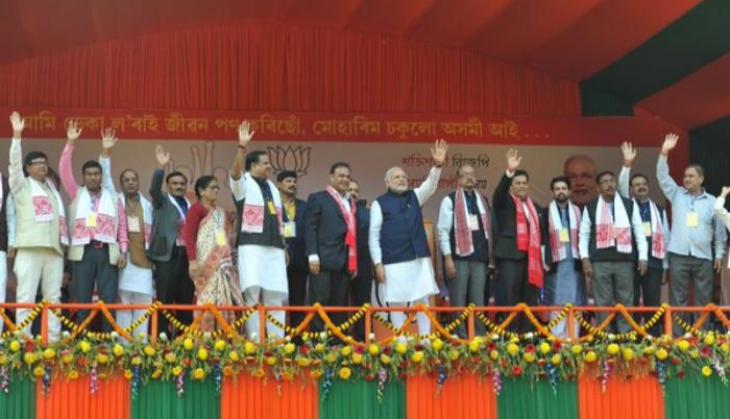 The Bharatiya Janata Party (BJP) and its allies are set to form the government in Dispur later this month, as per an exit poll by Today's Chanakya.
The three-pronged alliance in Assam, which has BJP, Asom Gana Parishad (AGP) and Bodoland People's Front (BPF) contesting from the 126 seats, is being touted to win 90 (± 9) seats in the polls.
Also read:Axis-IT exit poll prediction: Landslide victory for NDA in Assam
On the other hand, Congress, which retained power in 2011 with a thumping victory with 78 seats, is expected to drop down to 27 (±7) seats this term.
The All India United Democratic Front (AIUDF) is also expected to lose ground with just 9 (±3) seats, having won 18 seats five years ago.
TC Exit Poll
BJP+: 90 ± 9 Seats
Congress+: 27 ± 7 Seats
AIUDF :9 ± 3 Seats
Others:0 ± 2 Seats
2011 results
Congress: 78
AIUDF: 18
BPF: 12
BJP: 5
AGP: 10
Others: 3