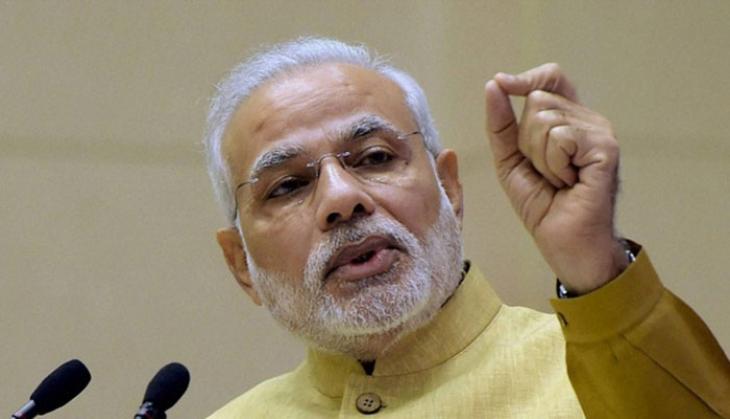 Prime Minister Narendra Modi called up BJP's chief ministerial candidate in Assam, Sarbanada Sonowal, on Thursday, 19 May, to congratulate him on the party's performance in the state.
BJP and its allies took an early lead in the counting of votes on Thursday, as the three-pronged alliance looks set for a landslide victory in the North Eastern state.
Modi tweeted the following from his account after his conversation with Sonowal.
I spoke to @sarbanandsonwal & congratulated him for the performance of the party & the efforts through the campaign. @bjpassampradesh

— Narendra Modi (@narendramodi) May 19, 2016
Modi also thanked BJP workers in the state, and termed the party's victory as a historic win.
Heartiest congratulations to Assam BJP Karyakartas & leaders for the exceptional win. This win is historic by all standards. Phenomenal!

— Narendra Modi (@narendramodi) May 19, 2016
The Prime Minister assured the party's support to fulfill the aspirations of the people of Assam, and "take the state's development journey to new heights".
BJP will do everything possible to fulfil dreams & aspirations of the people of Assam & take the state's development journey to new heights.

— Narendra Modi (@narendramodi) May 19, 2016