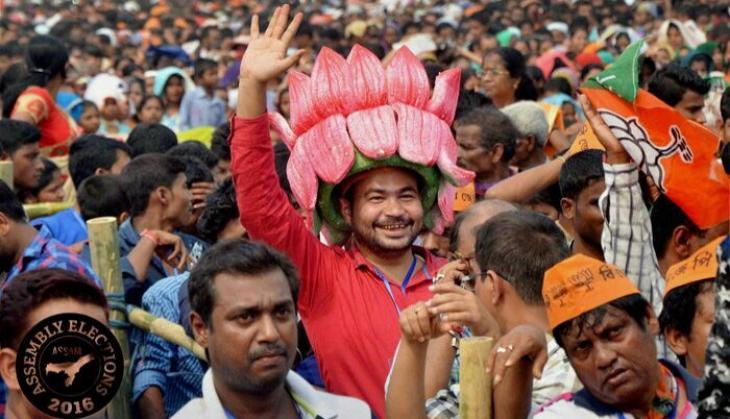 The National Democratic Alliance (NDA) is set for a landslide victory in Assam, if an exit poll by Axis-India Today is to be believed.
The alliance, which saw Bharatiya Janata Party (BJP), Asom Gana Parishad (AGP) and Bodoland People's Front (BPF) contest the 126 seats together, was long touted to pose a major challenge to the ruling Congress government in the state.
However, Axis-IT not only forecasts an absolute majority for the NDA, but also predicts the alliance to surpass the 78 seats won by Congress in the 2011 polls.
The exit poll has put NDA's figures in the range of 79-93 and that of Congress between 26-33. It also predicts the All India United Democratic Front (AIUDF) to drop to 6-10 seats, with the party having won 18 seats five years ago.
Axis-IT exit poll
NDA (BJP, AGP and BPF):79-93
Congress: 26-33
AIUDF: 6-10
Others: 1-4
2011 results
Congress: 78
AIUDF: 18
BPF: 12
BJP: 5
AGP: 10
Others: 3