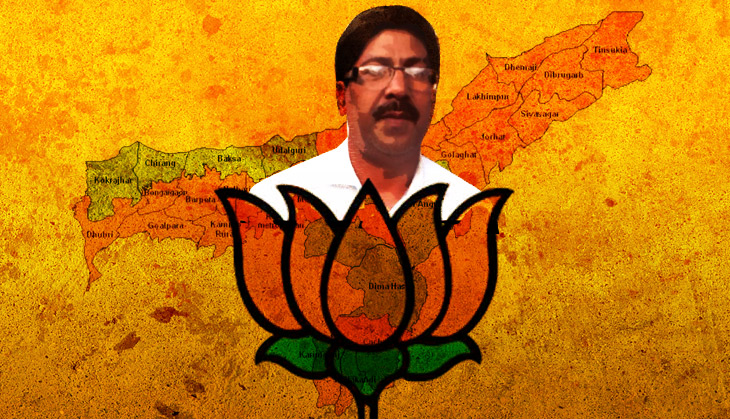 Sonai in Barak Valley has given the BJP its only Muslim legislator in Assam - Aminul Haque Laskar. Sonai is a Muslim-majority constituency, populated largely by indigenous Bengalis.
Laskar defeated Anamul Haque by a margin of 5,549 votes. He polled 42,206 votes to his rival's 36,657
Laskar was seen, quite presciently as it turns out, as the BJP's only Muslim candidate, from among seven, with a a fair chance of winning. "There was a mood in the valley that the BJP was winning the state," Atikur Rahman, who has been associated with the AIUDF told Catch. This worked to Laskar's advantage as the voters felt he could be made a minister and, thus, be in a better position to work for the region. "In the previous election, Sonai had elected Anamul, a well-educated former bureaucrat. But he didn't work for the region," Rahman explained.
A senior BJP leader agreed that being a BJP candidate made Laskar's win easier. "A lot of migrant Bengali-speaking Hindus in Sonai supported him because he was the BJP candidate. He also got the support of the Muslims since he came from the community," the leader explained.
Including Sonai, the BJP won eight of the 15 seats in Barak Valley, riding on the back of deep communal polarisation. The Congress was reduced to three seats from 14 in 2011. The AIUDF, seen as the party of Bengali-speaking migrant Muslims who reside mostly in lower Assam, managed to win four seats.
What also helped Laskar, a contractor, was the goodwill he has earned through social and community work in the area, Rahman said. His vast experience in politics contributed greatly as well. In his days as a student, Laskar was associated with the NSUI, the student wing of the Congress. He later joined the All Assam Students Union, then the AGP, and ultimately the BJP.
In the newly elected ruling party, Laskar is said to be close to Sarbananda Sonowal, the presumptive chief minister. It's an association that may well land him a ministerial job.