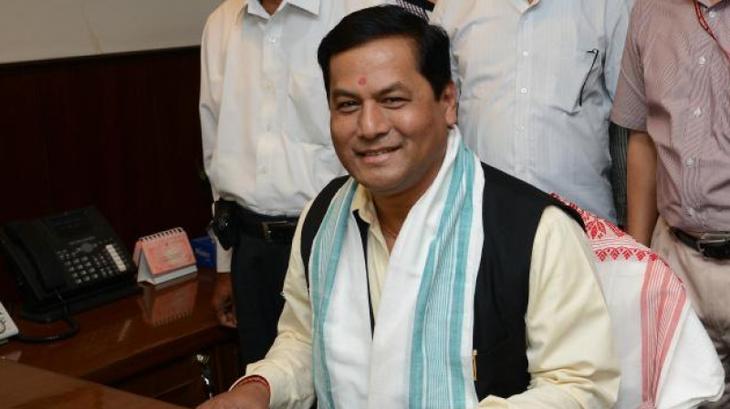 The Bharatiya Janata Party (BJP) created history by winning the Assam Assembly election 2016 with over 80 seats along with its local alliances and forming its first ever government.
BJP's move to pitch Union sports minister Sarbananda Sonowal as the party's chief ministerial candidate seems to have clearly worked in the party's favor.
Sonowal's familiarity with tribal bodies and the youth in Assam helped the BJP connect with the locals and that translated into a major chunk of votes for the party.
Did you know Sarbananda means festive gaiety or rejoice?
Here are 5 interesting facts about the leader:
1. Born in 1962 in Dinjan, a small town in the Dibrugarh district of Assam, Sarbananda holds a Bachelors degree in Journalism and Communication. He also went to do his masters in LLB from Dibrugarh University.
2. Sonowal started his political career with All Assam Students's Union (AASU) now known as Asom Gana Parishad (AGP). He was the president of AASU from 1992 to 1999. He was was also the chairman of the North East Students' Organisation from 1994 to 2004.
3. Sarbananda Sonowal is widely known for his efforts to strike down the Ilegal Migrants' Determination by Tribunal (IMDT) Act that made it difficult to detect illegal immigrants specifically and expel them from Assam. However, the act was mainly applicable to Bangladesh nationals. It was only after this victory that people started calling him as 'jatiyanayak' (national hero).
4. An ardent sportsman, the Union Sports Minister is a keen follower of football, cricket, and badminton.
5. Sonowal quit AGP to join BJP in 2011 where he was appointed as the State Spokesperson and General Secretary for Assam Bharatiya Janata Party. In 2012, BJP made him the State president. He helped BJP to attain its best-ever performance in Assam during the 2014 Lok Sabha elections within five years of joining the party. It was under his leadership that the party won seven seats in the state.