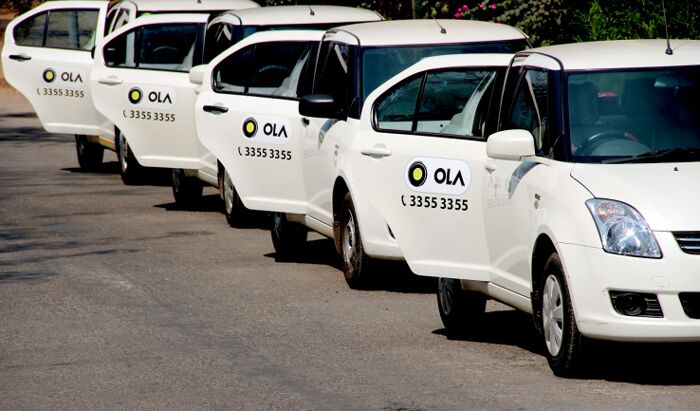 Taxi aggregator Ola launched a new 'Share' feature on its app that will allow its users in the city to share rides, making their travel cheaper. The carpooling feature, which is still in the beta phase and will be rolled out to select users in Bengaluru, will be made available across 5 cities over the next three months.
The service will be available for an introductory flat fare of Rs. 50, Ola said in a statement.
"Ola has introduced the concept of social groups on its app. With groups, colleagues from a workplace and friends from a college can come together to share rides amongst themselves.
"A user can join multiple groups or simply choose to share a ride with anyone. As soon as a user requests a 'Share' ride on the Ola app, they will be matched with other users from their groups along their way," it added.
Ola said most vehicles see only 33 per cent utilisation of capacities. "With 'Share', we not only bring economy, convenience and comfort of travelling with people in your circles, but also increased inventory utilisation of vehicles on the platform.
"This will also contribute towards significant reduction of traffic, congestion and pollution in our cities," Ola Share Head Ishan Gupta said. Ola Share is a major step in the direction of sustainable transportation, allowing Ola to serve more people at a fraction of the cost, with driver-partners benefiting from increased revenue, he added.
A maximum of three people can share a cab together via Ola Share. Driver-partners get an option to log into the Share platform, getting instant access to increased revenue of up to 50 per cent, through continuous fulfilment of booking requests, it said. A user can join multiple groups or simply choose to share a ride with anyone.
Last month, Uber had announced the launch of UberPool, its carpooling service in India. The service is available in beta in Bengaluru.
-PTI