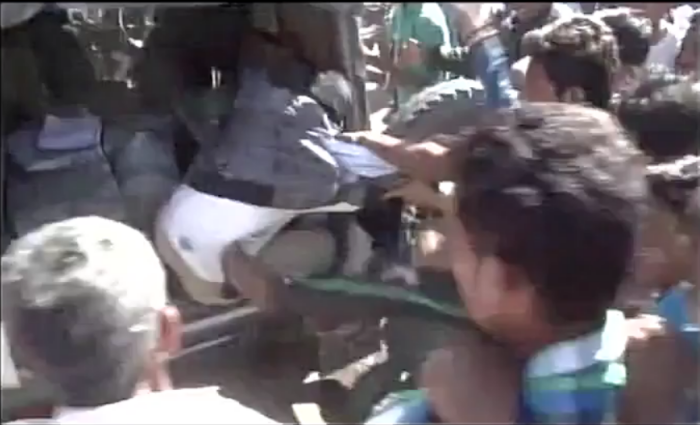 In a shocking incident, n agitated mob assaulted policemen at Vadodara, Gujarat, on 29 December.
The incident occurred after a head constable of the traffic department allegedly hit a motorcyclist who was riding pillion, with two others.
According to an Indian Express report, Shantilal Parmar stopped the motorcyclists and allegedly hit thee 19-year-old Yogesh Baria with a baton.
Baria sustained injuries in the incident which angered bystanders who then attacked Parmar set his bike on fire. Three other police officers who rushed to the spot to control the situation were also assaulted.
WATCH: (29/12/15) Locals thrash Policeman in Vadodara and vandalize property claiming he allegedly demanded a bribehttps://t.co/kaFHoVkA6O

- ANI (@ANI_news) December 30, 2015
Some eye witnesses alleged that Parmar hit Baria after he refused to bribe him.
As per a Times Of India report, the police has filed an attempt to murder case against the mob and also arrested Baria's mother on charges of inciting violence.