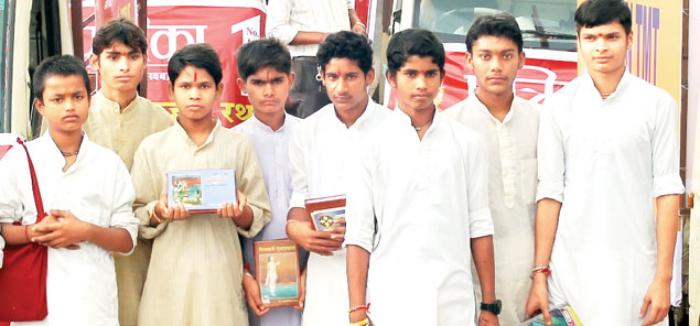 A Brahmin orgnaisation in Gujarat, 'All Gujarat Brahm Samaj' has now raised the demand for reservation for its community members. The organisation is also demanding monthly salaries for the temple priests across the state.
The Samaj officer-bearers held a day-long meeting on 3 October in Vadodara and passed a number of resolutions in support of their various demands, including reservation and salary for Brahmin priests, its President Shailesh Joshi said.
Briefing news persons at the end of meeting, Joshi said "the BJP Government in Gujarat should follow the example of the Tamil Nadu Government and give monthly salary to all the temple priests in the State."
He said the government should set up a Brahmin Vikas Board to look after 55 lakh economically weaker Brahmins, whose population in Gujarat he put at 62 lakhs. Joshi said the Samaj wants the State to grant reservations solely on the basis of economic criterion.
"We want the Government to change this (current) system of reservation and introduce a system which is based on economic condition, not on castes. We believe anyone who is financially weak should get reservation, including Brahmins. "Our children are not getting good education or jobs because of the current reservation system," said Joshi.
Pradip Jani, Convener of the Samaj, announced formation of local level committees for launching a statewide agitation based on Gandhian principles in support of their demands. The demand for reservation from the upper caste community members comes at a time when Gujarat is already witnessing an agitation by Patidars (Patels) for quota in jobs and education.
-PTI