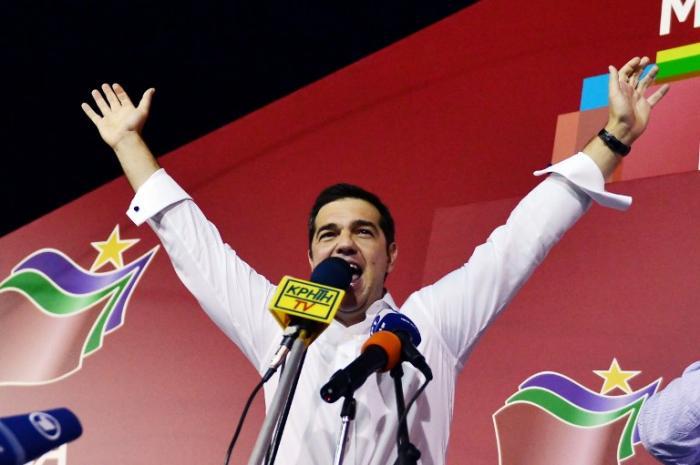 After months of negotiations with the European Central Bank (ECB) and re-elections that brought his party back to power, Greece Prime Minister Alexis Tsipras has promised to usher his country out of its financial crisis by 2019. He has also promised to soften the blow of creditor-mandated austerity with support for the needy and poor.
Greece's new government survives no-confidence vote
PM Tsipras' Syriza party survived a no-confidence vote early on Thursday, encouraging the party to implement reforms demanded by creditors. The coalition, consisting of the left-wing Syriza party and the nationalist Independent Greeks (ANEL), used their 155-strong majority to pass the motion through the 300-seat Parliament.
Tsipras has pledged to implement all tax increases, income cuts and economic reforms as well. The Greek PM had agreed to these reforms in July to secure a third bailout for Greece worth 86 billion euros after negotiations had failed, as German Chancellor Angela Merkel and French President Francois Hollande had refused major cuts to the debt-ridden country.
Tsipras also recently welcomed comments from the French President, who told the European Parliament that the deal struck between Athens and Brussels should now become a discussion on debt servicing.
What Tsipras said
We want this four-year period to go down in history as the time when the crisis ended.
The quickest way for Greece to regain its economic sovereignty is to keep its commitments to its creditors, so Athens can begin negotiations with the EU and IMF on restructuring its unbearable debt burden.
My primary goal is to implement reforms demanded by Greece's creditors, allowing them to to conclude the recapitalisation of the banks by the end of the year and begin talks on debt restructuring.
Greece needs more measures to cover primary deficit: IMF
According to the IMF's Fiscal Monitor, Greece needs new measures worth 1.35 billion euros to cover the difference between the 0.5% primary deficit for 2015 and the 0.25% required by the country's bailout program.
(With agency inputs)