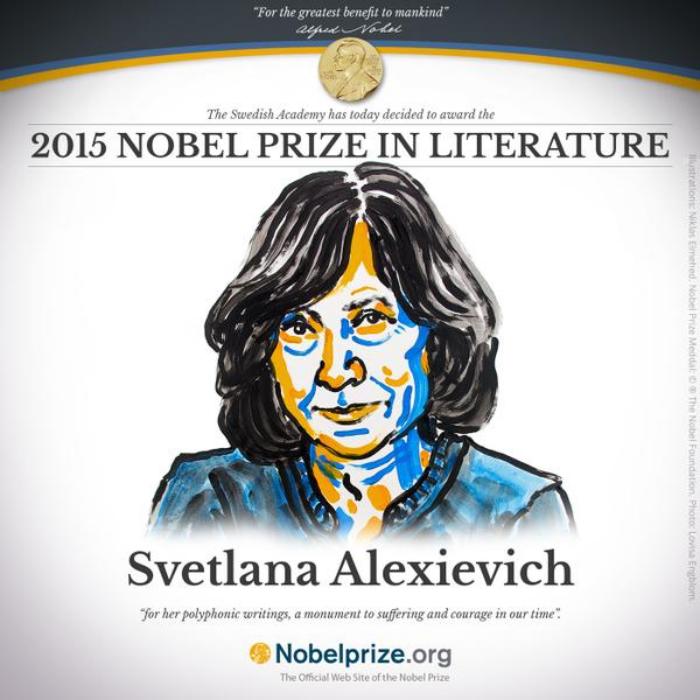 The 2015 Nobel Prize in literature has been awarded to Belarusian author Svetlana Alexievich. She was born in Stanislav, Ukraine on 31 May 1948 and grew up in Belarus.
Alexievich started her career as a journalist and famously interviewed witnesses of events like World War II, Soviet-Afghan war, fall of Soviet Union and Chernobyl disaster.
She lived in Paris, Gothenburg and Berlin since 2000 after she was persecuted by Lukashenko regime of Belarus.
The most prominent of her all works are first-hand accounts from the war in Afghanistan (Zinky Boys) and a highly praised oral history of the Chernobyl disaster (Voices from Chernobyl).