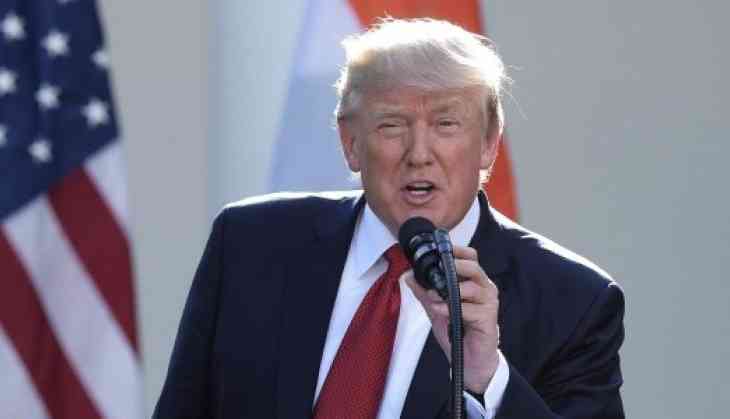 The White House has doubted the sexual assault allegation by a California professor against Donald Trump's Supreme Court nominee Brett Kavanaugh at a house party attended by four others, arguing that they have denied any knowledge of the incident or having attended the party.
Ford had alleged that Kavanaugh had sexually assaulted her at a house party some 36 years ago in suburban Washington, a charge denied by Justice Kavanaugh.
"One week ago, Dr Christine Blasey Ford claimed she was assaulted at a house party attended by four others. Since then, all four of these individuals have provided statements to the Senate Judiciary Committee denying any knowledge of the incident or even having attended such a party," White House spokesperson Kerri Kupec said in a late-night statement on Saturday.
–– ADVERTISEMENT ––
The statement came after Ford accepted a request from the Senate Judiciary Committee to testify on her allegations against Justice Kavanaugh. The confirmation of Kavanaugh as a Supreme Court judge now hinges on this hearing.
The Senate Judiciary Committee and lawyers of Ford have agreed to a hearing on Thursday, according to media reports.
On September 16, the Washington Post reported on Dr Ford's allegation of sexual assault taking place at a party attended by Judge Kavanaugh and three other individuals.
The next day, Judge Kavanaugh issued a statement, saying: "This is a completely false allegation." He urged the Committee to allow him to testify publicly, and in an interview with Committee Counsel, repeated his categorical denial.
A day later, one of the witness, Mark Judge issued a statement to the Senate Judiciary Committee, saying: "I have no memory of the alleged incident. I do not recall the party described.", the statement said.
On September 19, another witness, Patrick "PJ" Smyth issued a statement to the Committee, stating "I have no knowledge of the party in question; nor do I have any knowledge of the allegations of improper conduct she has levelled against Brett Kavanaugh."
According to the White House, on Saturday, Leland Keyser, another witness, issued a statement to the Committee through her counsel, stating "Ms Keyser does not know Mr Kavanaugh and she has no recollection of ever being at a party or gathering where he was present, with, or without, Dr Ford."

"Brett Kavanaugh has been clear from the beginning -- he categorically and unequivocally denies this allegation and is eager to testify publicly to defend his integrity and clear his good name," Kupec said.
"On Monday, Brett Kavanaugh met with Committee counsels to answer questions subject to criminal penalties and offered to testify publicly Tuesday morning. Since then, we have heard about different dates, conditions, and ever changing schedules, but today we appear no closer to a fair hearing.
"But one thing has remained consistent: Brett Kavanaugh remains ready, willing and eager to testify as soon as possible," the White House spokesperson said.
-PTI