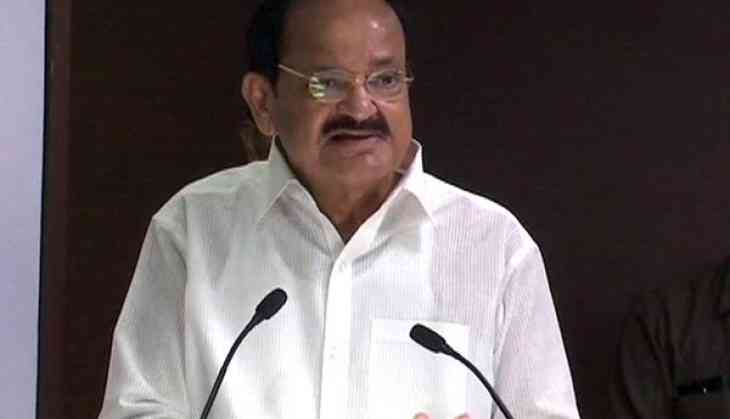 In his first visit to the US as vice president, M Venkaiah Naidu will address people of Indian origin in Chicago at an event to commemorate the 125th anniversary of Swami Vivekananda's speech at the Parliament of Religions in 1893.
The event will be held on the last day of the World Hindu Congress, which begins on September 7 and ends September 9.
"The vice president is coming to the programme organised to commemorate the 125th anniversary speech of Swami Vivekananda in Chicago in 1893," convener, WHC, Abhaya Asthana, said on Monday.
The WHC, held every four years, is expected to be attended by over 2,500 Hindus from more than 80 countries and is being organised by the Vishwa Hindu Parishad America.
Unlike the WHC for which participants have to pre-register, the event to commemorate Vivekanada's speech is open to the public.
In his address, Naidu is likely to talk about the relevance of teachings of Vivekananda in the contemporary world and how his preaching could be useful in addressing major global and societal problems.
-PTI