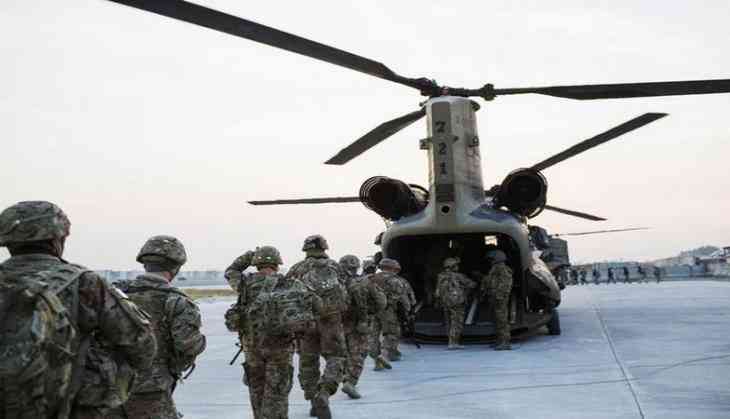 With the aim of not allowing extremists to use Afghanistan to launch terror attacks in any part of the world, U.S. National Security Adviser General H.R. McMaster has said the Trump Administration is working on a policy that would apply to both Pakistan and Afghanistan.
General H.R. McMaster further revealed that there is a need for a more effective strategy to prevent the problem of terrorism from settling in Afghanistan, Pakistan, and the region broadly, reports the Dawn.
Media covering the White House were told by the U.S. National Security Adviser that America was considering a proposal to send thousands of additional troops to Afghanistan.
A decision is likely to be made after President Trump returns from his foreign trips later this month, he said.
General John Nicholson, commander of the U.S. forces in Afghanistan, has made a request for a "few thousand" more American troops during recently held congressional hearings earlie.
Currently, there are about 8,400 US troops in Afghanistan, along with about 4,500 from NATO and other allied nations.
-ANI