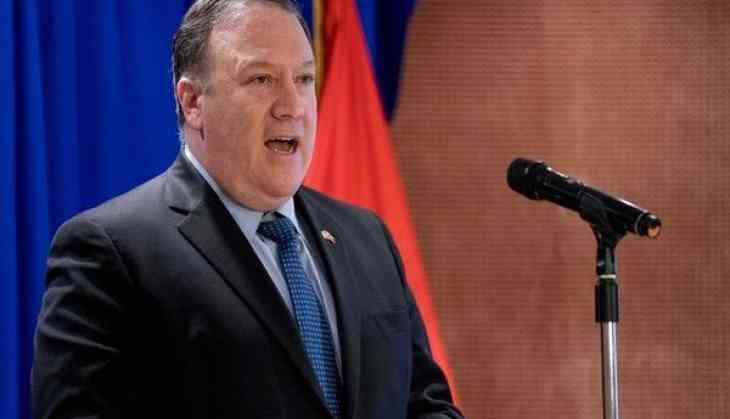 U.S. Secretary of State Mike Pompeo left Tokyo for Pyongyang on Sunday after pledging that the U.S. will coordinate with allies Japan and South Korea on efforts to persuade North Korea to give up its nuclear weapons.
On the eve of his fourth visit to North Korea, U.S. Secretary of State Mike Pompeo met Saturday with Japanese Prime Minister Shinzo Abe.

The America's top diplomat is trying to unify the countries' positions as he looks to arrange a second summit between President Donald Trump and North Korean leader Kim Jong Un and chart a path toward denuclearization.
Japan has been wary of Trump's initiative, fearing it could affect its long-standing security relationship with the U.S.
Pompeo said it was important to hear from the Japanese leader "so we have a fully coordinated and unified view".
-PTI