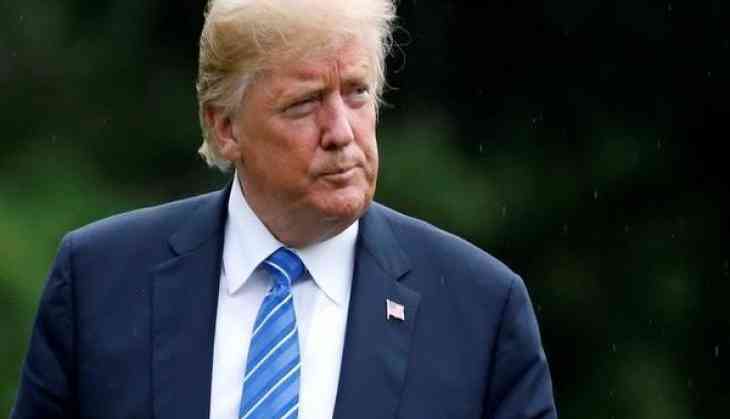 United States President Donald Trump on Saturday defended his recent meetings with foreign dignitaries such as North Korean leader Kim Jong-un and Russian President Vladimir Putin, saying it was "not a bad thing."
In a video posted on Twitter, Trump said, "Many people ask why I meet foreign leaders and waste my time. It is very important that if you are the president, you should be with the foreign leaders. There is nothing to lose and there is a lot to gain."
He recalled his summit with Kim at Singapore in June, saying that North Korea had returned the remains of the US war troops killed in the Korean War.
"Nobody is shooting out missiles and there are no nuclear testings and other things going on that were terrible earlier," Trump stressed in reference to North Korea.
Trump and Kim had met in Singapore and signed a joint agreement, wherein the latter agreed to work for a "complete denuclearisation of the Korean Peninsula" in exchange for security guarantees by the US. Although Kim had vowed to give up developing nuclear weapons and ballistic missiles, a confidential report by the United Nations revealed that the country is reportedly continuing to pursue its nuclear weapons programme.
August 18, 2018
Calling his meeting with Putin at Helsinki in July as "tremendous", the US President asserted that a "lot of things were accomplished."
Trump continued, "The meeting with foreign leaders is a good thing, it is not a bad thing. Nothing bad can happen. It is only going to be positive, especially if your president knows what he is doing."
Trump had touched off a major political controversy following his comments on the alleged meddling of the 2016 US presidential election by Russia at the joint press conference with Putin in Helsinki.
The US President had endorsed his Russian counterpart's stance on Moscow's non-involvement in the presidential poll, insisting that he ran a clean campaign and there was zero collusion.
Later, Trump attempted to walk back his comments and blamed Putin for the alleged interference in the 2016 US presidential election.
(ANI)