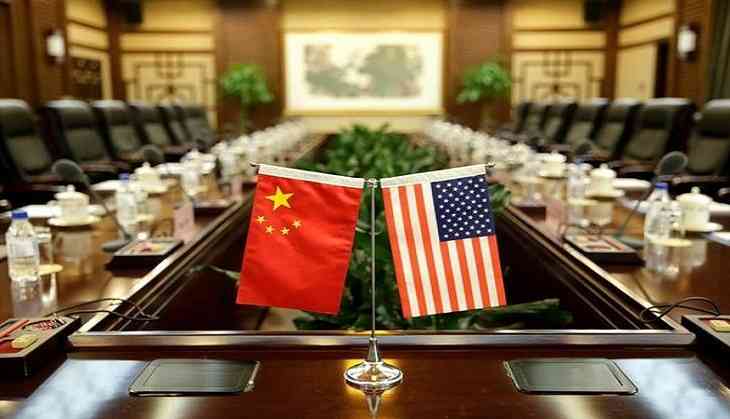 Days after a United States Navy ship almost collided with a Chinese warship in the hotly-contested South China Sea, the US Navy's Pacific Fleet is proposing to unveil a global show of force as a stern warning to Beijing.
The US's move comes in a bid to show Washington's intentions to deter and counter any military stand-off, American defence officials said.

According to the draft proposal, the US Pacific Fleet is mulling to conduct a series of operations for a single week in November. The main aim of the global force showdown is to carry out a highly focused set of exercises involving US warships, combat aircraft and troops to demonstrate that the US can counter any potential adversaries, CNN reported.
The plan proposes sailing ships and flying jets near China's territorial waters in the South China Sea and Taiwan Strait to show the "right to free navigation" in international waters. This means that the US warships and aircraft would operate close to the Chinese forces.
The defence officials further asserted that the US does not want to engage in any military skirmishes with China. However, the officials acknowledged that Beijing saw these missions as "provocations."
The Pentagon, headquarters of the United States Department of Defense, did not comment on the proposal by the US Navy's Pacific Fleet.
"As the secretary of defence has said on countless occasions, we don't comment on future operations of any kind," Lieutenant Colonel David Eastburn, a Pentagon spokesperson said.
For now, the global show of force proposal will concentrate on a series of operations in the Pacific Ocean, near the Chinese territorial waters. It could be expanded further to the west coast of South America, where Beijing is making investments in the continent. If the initial proposal goes off well, then it could be expanded up to Russia, according to CNN.
On October 30, the guided-missile destroyer, USS Decatur, was performing a "freedom of navigation" operation close to Chinese-claimed reefs in the Spratly Islands, when it was approached by Lanzhou, the Chinese destroyer ship, further heightening tensions between Washington and Beijing.
In a statement, the US Navy had said that the two vessels came agonisingly close of colliding with each other, with a distance of 41 metres and lashed out at the Chinese warship which was "conducting a series of increasingly aggressive manoeuvres, accompanied by warnings for the Decatur to depart the area.
-ANI