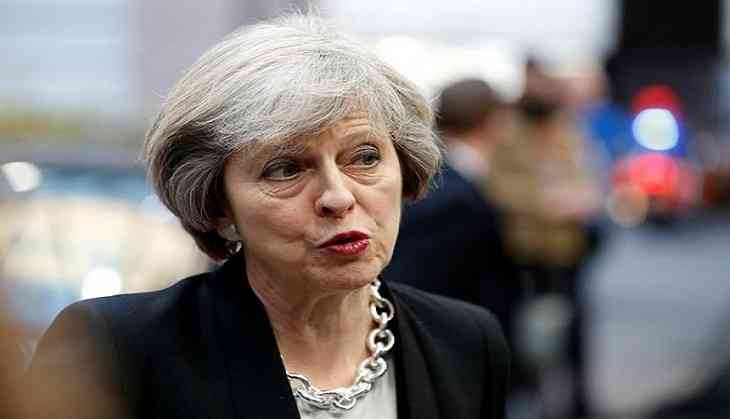 Theresa May will face her first major test as the prime minister of a minority government in the UK on 29 June as lawmakers vote in the House of Commons on her parliamentary agenda set out in the Queen's Speech.
May, 60, is expected to sail through with the support of the Democratic Unionist Party (DUP) voting with the Conservatives as part of a "confidence and supply" arrangement after the Tories lost their overall majority in the June 8 snap general election.
Votes on the Queen's Speech establish whether a government commands the confidence of the House of Commons.
If the Conservatives were to lose, it could trigger another general election and therefore the DUP support will be crucial to ensure the vote goes through.
Under the deal with the DUP, May has a working majority of 13, which also helped her win her first vote in the Commons on Wednesday - 323 votes to 309 - on Opposition Labour's proposal to scrap a cap imposed on public sector pay.
Today, Labour leader Jeremy Corbyn is hoping to highlight apparent divisions within the Conservative ranks over whether to put jobs and the economy first in Brexit talks.
It plans to table an amendment criticising what it says is the absence of measures to "reverse falling living standards" such as action on energy bills and wages.
Corbyn claims that May has no mandate for continued austerity measures after she failed to win an outright majority at the last election.
"The Conservative programme is in tatters following the public verdict at the general election. Theresa May does not have a mandate for continued cuts to our schools, hospitals, police and other vital public services or for a race-to-the- bottom Brexit. Labour will fight these policies every step of the way," he said.
May faces a hectic schedule today as she will be rushing back from a summit in Germany in time for the parliamentary proceedings in the UK.
In Berlin, May joins German Chancellor Angela Merkel, French President Emmanuel Macron and other European leaders to discuss plans for the G20 summit in Hamburg next week and how to put pressure on US President Donald Trump over his refusal to sign up to the Paris Agreement on climate change, as well as the stalled trade deal between the US and the European Union.
-PTI